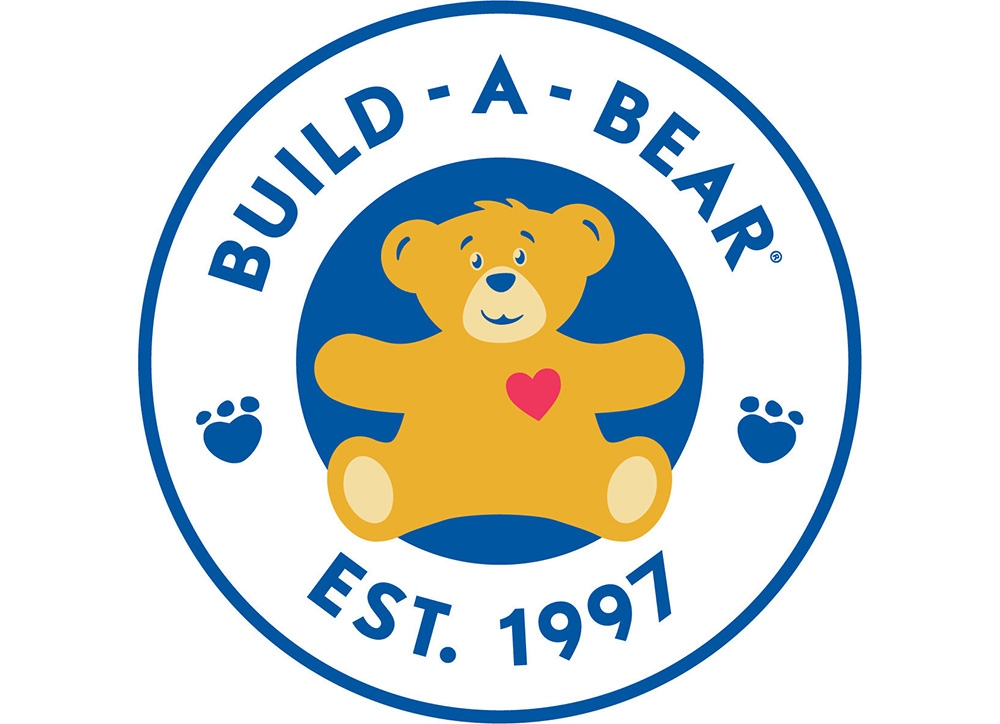 St. Louis — Just in time for the holidays, Build-A-Bear Workshop® is bringing its signature Make-Your-Own experience to a variety of locations with new permanent shops inside the flagship FAO Schwarz store at 30 Rockefeller Plaza in New York City and inside four Great Wolf Lodge Resorts. Build-A-Bear® also plans to open 10 seasonal pop-up shops at Bass Pro Shops and Cabela's locations.
Just before Thanksgiving, Build-A-Bear Workshop will open a permanent shop inside the new FAO Schwarz New York City flagship store. A giant Build-A-Bear rocket ship will stand ready for launch in the center of the staircase between the first and second floors; an animatronic construction bear and two astronaut bears will float around the rocket and provide a fun view from the second-story overlook.
Build-A-Bear is opening permanent shops inside four Great Wolf Lodge locations, adding to the growing Build-A-Bear roster of tourist and entertainment-centric locations. The family-friendly indoor water park resorts offering a Build-A-Bear experience are in Minneapolis; Colorado Springs, Colo.; Boston; and Sandusky, Ohio, starting in mid-November.
Following a successful program in 2017, Build-A-Bear Workshop will open seasonal shop-in-shops inside six Bass Pro Shops locations in Clarksville, Ind.; Rancho Cucamonga, Calif.; Springfield, Mo.; Fort Myers, Fla.; Harrisburg, Pa.; and Denver, as well as at four Cabela's locations Hamburg, Pa.; Wheeling, W.Va.; Lehi, Utah; and Buda, Texas, starting in early November. The Build-A-Bear pop-ups will be open through Christmas Eve in conjunction with the outdoor retailer's popular Santa's Wonderland experience.
"From permanent installations to seasonal shops, Build-A-Bear and our world-class partners are helping loved ones create memories and spend more time together," says Chris Hurt, chief operations officer, Build-A-Bear Workshop.
In St. Louis where Build-A-Bear Workshop is headquartered, a new holiday pop-up shop will open as part of THE POLAR EXPRESS™ Train Ride experience at St. Louis Union Station. In addition, for the second consecutive year, a seasonal Build-A-Bear pop-up shop will open at the Fairmont Scottsdale Princess in Scottsdale, Ariz., during the resort's annual Christmas at the Princess festival. Build-A-Bear Workshop pop-ups are also returning to Gaylord Hotels resorts in Dallas; Nashville, Tenn.; Orlando, Fla.; and National Harbor, Md.
Build-A-Bear® is a global brand that has over 400 stores worldwide where guests can create customizable furry friends, including corporately-managed stores in the United States, Canada, China, Denmark, Ireland, Puerto Rico and the United Kingdom, and franchise stores in Africa, Asia, Australia, Europe, Mexico and the Middle East. For more information, visit www.buildabear.com.
SOURCE: Build-A-Bear Workshop