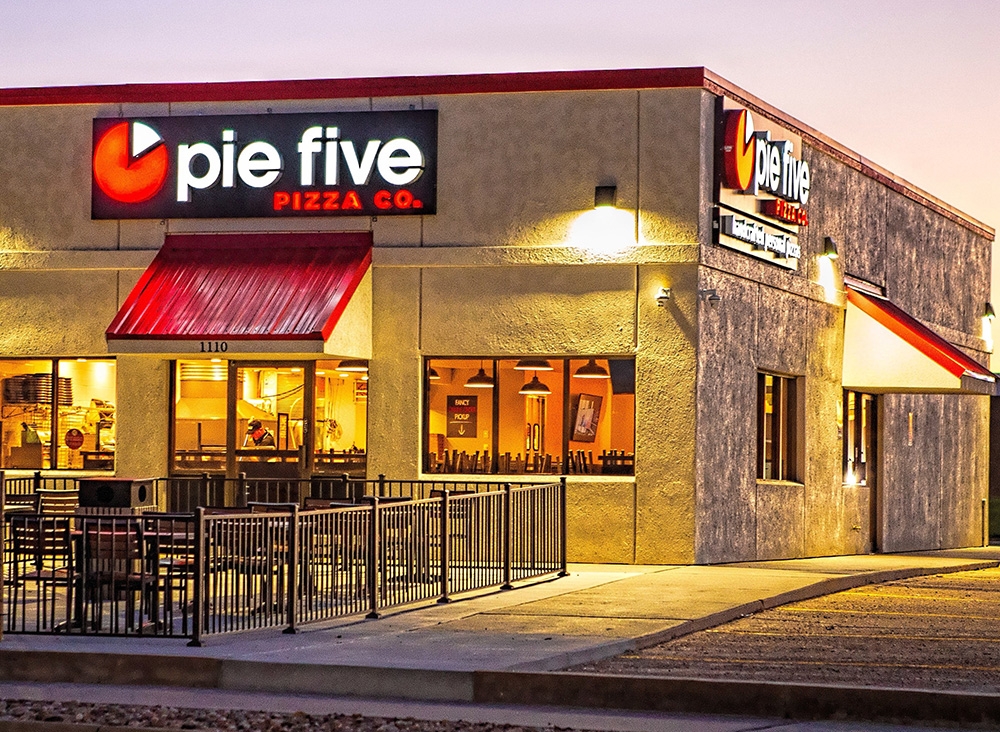 Garden City, Kan. — Pie Five Pizza Co. has opened a new restaurant — its first with the company's new 'Goldilocks Project' prototype — in Garden City, Kan. The fast-casual restaurant opened at 1110 Fleming St. on October 29, 2018.
The design features a seating area with 50 seats and sleek digital menu boards. The Garden City Pie Five will also be the first location to use the cloud-based point-of-sales system, NCR Silver. The restaurant also has a drive-thru.
"My business partner, Tim Long, and I are excited to bring Pie Five to southwest Kansas," says franchisee Greg Trejo. "We are in a great location in front of the Sequoyah movie theater and we have hired an amazing team who will join us in serving our customizable pizzas to everyone in Garden City. The new technology will help us improve the Pie Five experience, enabling us to become the go-to destination for fresh pizza in the area."
The Garden City Pie Five is the ninth location in Kansas.
Dallas-based Pie Five Pizza is a subsidiary of Rave Restaurant Group, Inc., which owns, franchises and supplies approximately 300 Pie Five and Pizza Inn restaurants operating domestically and internationally. Pie Five Pizza is a leading brand in the rapidly growing fast-casual pizza space, offering individual handcrafted pizzas with fresh ingredients made to order in less than 5 minutes. For more information, wvisit www.PieFivePizza.com.
SOURCE: Pie Five Pizza Co.