Highlight Your Company in the 2019 Goldbook by Retail & Restaurant Facility Business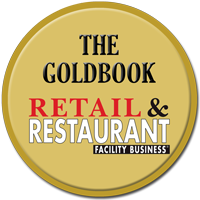 Welcome! Our annual Goldbook highlights the leading service providers in retail and restaurant facilities maintenance and operations.
Please complete the form embedded below or click here. Deadline: May 10.
If you have questions, please contact Associate Publisher Scott Royal at 404-832-8262.