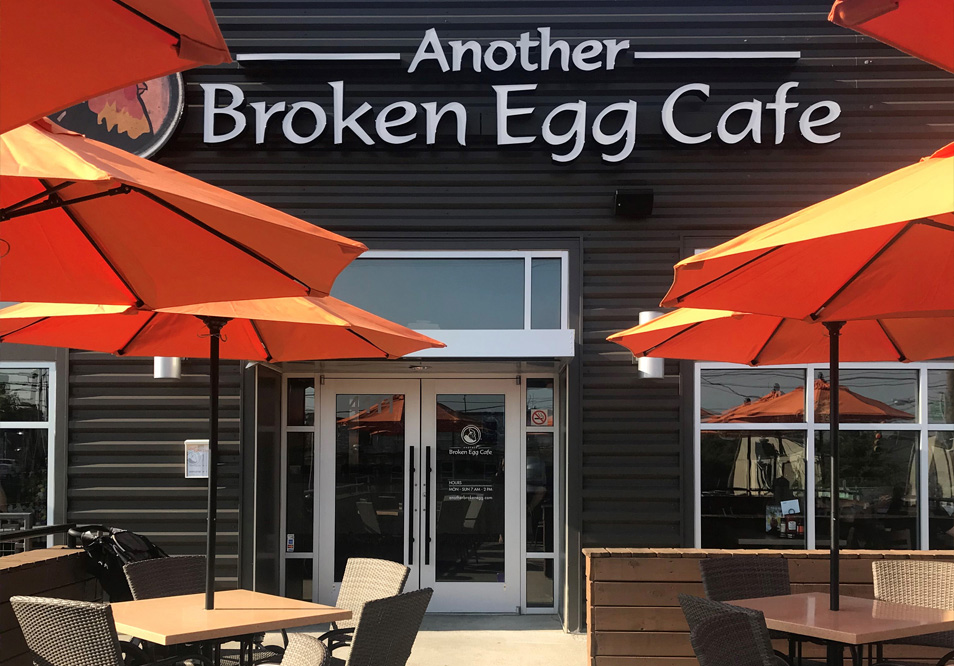 Orlando, Fla. — Another Broken Egg Cafe plans to open seven new locations by May 2020 as part of its 2020 growth strategy, which includes a focus on targeting experienced, multi-unit franchisees, development in hot new geographies, and further brand expansion in existing markets that are seeing solid growth.
The rapidly growing breakfast/brunch concept will open in three new states, including Arizona, Kansas and Pennsylvania. By targeting its ongoing development efforts toward existing multi-unit restaurant operators, the brand is looking to expand into priority growth markets like Chicago, Detroit, Las Vegas, Minneapolis and suburban Washington, D.C.
Another Broken Egg Cafe is also looking to infill states where the brand is currently experiencing solid success. Unit expansion is planned for Alabama, Florida, Georgia, Indiana, Mississippi, North Carolina, Ohio, Tennessee and Texas, together with both new franchise partners and with existing franchise operators of the brand. The company plans to have 300 cafes by 2025.
To wrap up a successful development year in 2019, Another Broken Egg Cafe recently opened a new corporate-owned cafe in the upscale Destin Commons retail center located in Destin, Florida. With leases to be signed before the end of 2019, Another Broken Egg Cafe plans to continue its corporate-owned cafe expansion into Columbia, S.C., a new market for the brand, and additional corporate expansion is planned for Jacksonville, Fla., and Orlando, Fla., in 2020.
Another Broken Egg of America Franchising, LLC is an upscale breakfast, brunch and lunch restaurant company that specializes in award-winning, Southern-inspired menu options with innovative twists and signature cocktails. Another Broken Egg Cafe® has 68 locations in 12 states and dozens more in development. For more information, visit www.anotherbrokenegg.com/franchising.
SOURCE: Another Broken Egg of America Franchising, LLC
classic-editor-remember:

classic-editor

abkw-text: