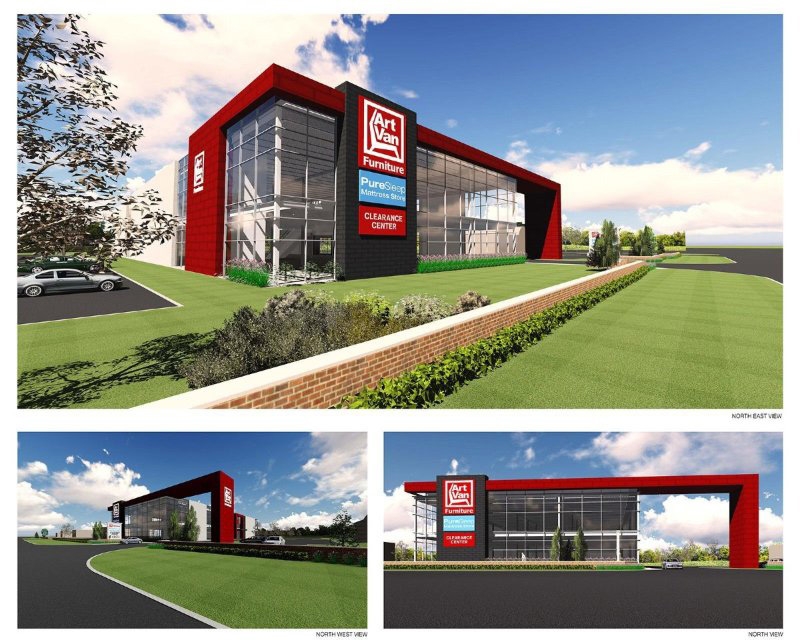 Warren, Mich. — Art Van Furniture has unveiled a new flagship store in Canton, Mich., its first showroom in Michigan to be built from the ground up in two decades. The Midwestern furniture and mattress retailer is ushering in a new look and a new era in its home state with the two-story, 70,000-square-foot showroom, located on Ford Road opposite IKEA.
"This magnificent Michigan showroom has evolved from conception to completion over the past 2 years as a must-visit destination for anyone who wants to furnish and beautify their living spaces," says Kim Yost, president and CEO of Art Van Furniture. "Prepare to be wowed."
The contemporary, open floor plan and comfortable ambiance fosters a relaxed, visually inspiring shopping experience. Natural light streams into the spacious showroom from the striking glass exterior. A custom 20-foot by 13-foot sculpture is suspended above the escalator at the center of the showroom.
The ribbon-cutting ceremony will be held on February 3, 2018.
Art Van Furniture, LLC has 181 stores in nine states operating under the following brands: Art Van Furniture, Art Van PureSleep, Art Van Flooring, Scott Shuptrine Interiors, Levin Furniture, Levin Mattress, Wolf Furniture and Gardiner Wolf Furniture. Founded in 1959, the company is headquartered in Warren, Mich. Art Van Furniture is owned by Thomas H. Lee Partners, L.P. of Boston.
For more information, visit www.artvan.com.
SOURCE: Art Van Furniture
Tagged under