Newark, N.J. — Ashley Stewart, the premier lifestyle destination for plus-size women's fashion, has unveiled its first-ever concept store in Newark, N.J. The new 4,500-square-foot store offers a completely revolutionary shopping experience.
The shop houses a full range of branded apparel, jewelry and handbags, and for the first time ever incorporates a social lounge, which ultimately houses a marketplace dedicated to a curated selection of Ashley's favorite non-apparel brands.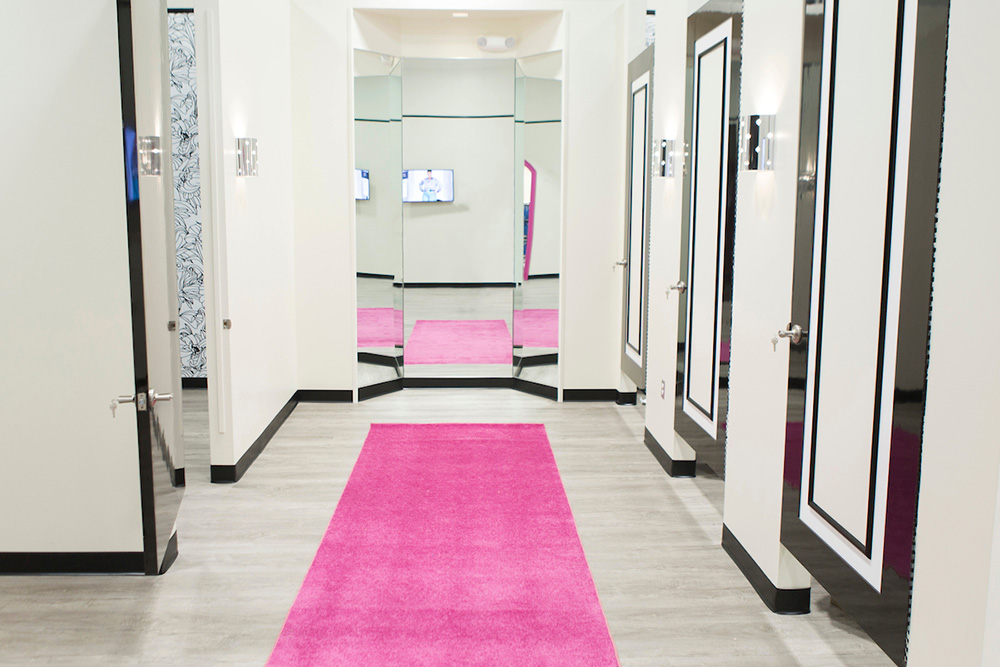 In a move to engage customers into Ashley's incredibly powerful, women-driven social universe, the concept store features a social lounge that serves as a fashion haven for girlfriends to gather and celebrate their curves. The store also has large fitting rooms that lead to a runway-ready lounge, complete with a digital display that streams the brand's Ashley TV multimedia content. To customize the shopping experience, the store also features dedicated vignettes, including a Casual Shop, Career Shop and Intimates Shop.
As the first brick-and-mortar opening since the reinvention of Ashley Stewart in 2013, this new store marks a significant move for the brand because it is also a return to Newark.
"We are particularly excited for Ashley Stewart's return to Newark," says Nicole Goodman, manager of Ashley Stewart Newark. "In many ways Ashley is reconnecting with a good friend from the past, and we are thrilled to give her something to talk about with this new store concept."
The new Ashley Stewart store is located in the Springfield Avenue Marketplace and is the retail chain's 90th store.
Ashley Stewart was founded in 1991 in Brooklyn, N.Y. For more information, visit http://www.AshleyStewart.com.
SOURCE: Ashley Stewart
Tagged under