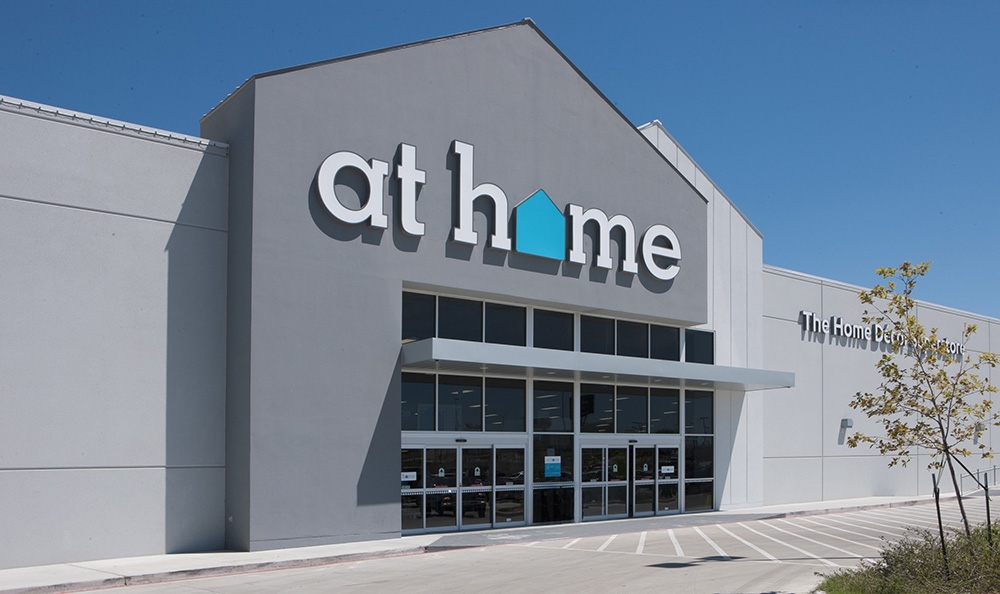 Plano, Texas — At Home Group Inc.'s CFO, Judd Nystrom, will be leaving the home décor superstore after a transition period. The company is naming Jeffrey R. Knudson, currently senior vice president, finance and retail controller at CVS Health, as his successor.
"During his time with At Home, Judd has been an integral part of our successful transition from a privately-held organization with less than 60 stores and $364 million in revenue, to a thriving public company that has nearly tripled in size," says Lee Bird, chairman and CEO. "We are grateful for his significant contributions to At Home."
Continues Bird: "We are pleased to announce Jeff Knudson will be joining the At Home team as CFO effective September 28, 2018. Jeff's strong finance and accounting experience and impressive track record at major retail and consumer companies will add considerable depth to the strong financial team we have in place. With 167 stores today and a long runway of growth ahead, we are excited to have Jeff on board to help drive the continued achievement of our strategic objectives."
Knudson brings more than 20 years of experience in accounting, corporate finance and strategic planning to At Home, most recently serving as senior vice president, finance and retail controller for CVS Health Corporation since 2012.
At Home is headquartered in Plano, Texas, and currently operates 167 stores in 36 states. For more information, visit www.investor.athome.com or www.athome.com.
SOURCE: At Home Group Inc.