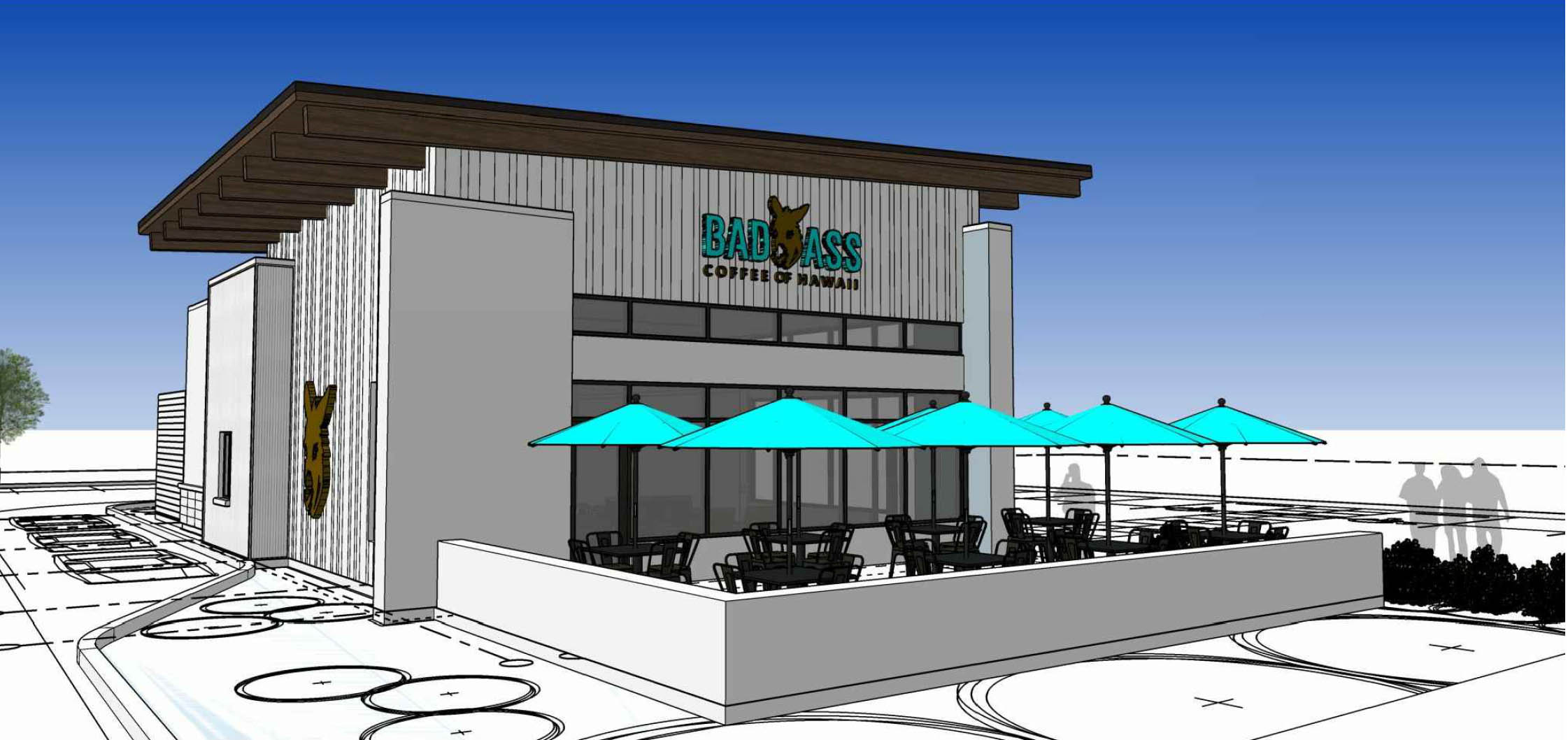 Denver — Bad Ass Coffee of Hawaii, a leading coffee franchise renowned for its premium sourcing, roasting and quality 100% Hawaiian coffees and international blends, unveils new prototypes that emphasize franchisee and customer flexibility, including double drive-thru lanes and streamlined order pickups.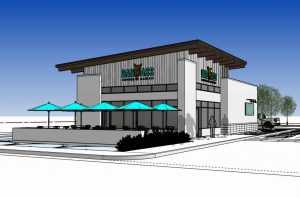 Debuting this year is the brand's freestanding full café with drive-thru model, spanning approximately 1,650 to 1,800 square feet, that is slated to open in Hendersonville, Tenn., in late third quarter 2022. As an evolution of this model, that is gaining vast interest among prospective franchisees, the brand is set to roll out a freestanding double drive-thru model, spanning 500 to 740 square feet, with pickup windows and no interior café seating by fourth quarter 2022.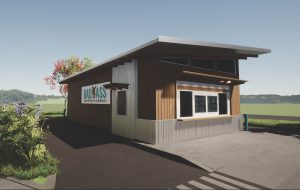 Store model flexibility will play a key role in adapting to various market-dependent real estate options, fueling the brand's overall franchise growth strategy as it aims to open 150 locations over the next 5 years. Franchisees will have the ability to select a store model that works best for their desired location with full buildout and design support from the Bad Ass Coffee of Hawaii team.
Traditional in-line store with café (and drive thru with end-cap locations)
Freestanding single or double-drive thru kiosk with pickup windows and no interior café seating (outdoor seating optional by location)
Freestanding full-café with drive-thru and exterior seating
Non-traditional kiosk: grocery, shopping malls, airports, transportation centers, etc. (square footage dependent on location and limited menu offering)
"Flexibility is a big driver for accelerating our franchise expansion," says Scott Snyder, CEO of Bad Ass Coffee of Hawaii. "With a roster of buildout models, we're able to better address consumer needs and give our franchisees the freedom to open a Bad Ass Coffee model that makes sense in their desired market. In site selection, we understand a one-size-fits-all model doesn't work. We're confident our roster of store models enables us to provide solutions to franchisees while also offering our customers the most convenient and enjoyable environment possible."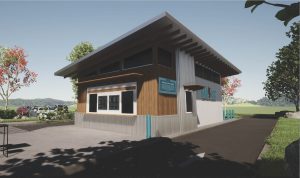 Bad Ass Coffee of Hawaii is entering a new era of growth following its acquisition by Colorado-based Royal Aloha Coffee Company in 2019. During the last 3 years, the company has re-launched the national brand with a new logo, packaging and restaurant design, resulting in a revived 32-year-old brand with a cult following.
"We have aggressive growth plans to expand our franchise network on the mainland and to re-establish a strong presence in Hawaii," said Snyder. "It's an exciting time to be part of this brand as we embark on this next chapter of our history. In addition to new store models, we are also pursuing multi-channel growth of our brand through grocery, hospitality and online sales channels."
Bad Ass Coffee of Hawaii was born on the Big Island of Hawai'i in 1989 and today has 20-plus franchise locations, with 70 additional shops in various stages of development. Bad Ass Coffees are available in franchise stores, online and will soon be available through grocery, hospitality and specialty retail channels. The Bad Ass Coffee of Hawaii brand and franchise is owned by Royal Aloha Franchise Company, LLC. For more information, visit www.badasscoffee.com and at www.badasscoffeefranchise.com.
SOURCE: Bad Ass Coffee of Hawaii
classic-editor-remember:

classic-editor

bs_sponsor_advertiser_id:

104384

bs_sponsor_advertisement_id:

bs_ads_disabled:

abkw-text: