— By Kristen Hartman —
Co-branding the future of QSR — dos and don'ts.
The concept of co-branding has resurfaced again as a way for brands to maximize their product and capitalize on the variety of opportunities it allows. The idea is exactly as it sounds: multiple brands partner with each other under one roof to provide a wider variety of products that are complementary to one another. This creates excitement and interest among consumers while allowing the brands to see savings on rent and other costs, all while streamlining operations for maximum efficiency.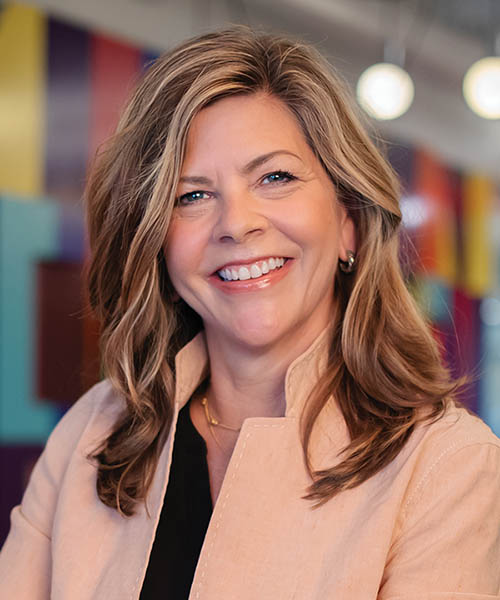 Focus Brands has established itself as an innovator in combining brands that complement each other in shared spaces. We are uniquely positioned to do that because we have four iconic specialty brands including Auntie Anne's, Cinnabon, Jamba and Carvel. The company began co-branding predominately in malls and non-traditional locations with Auntie Anne's and Cinnabon and, today, the company has identified four co-brand concepts to prioritize in the future: Auntie Anne's/Cinnabon, Auntie Anne's/Cinnabon/Carvel, Auntie Anne's/Jamba, and Cinnabon/Carvel – Cinnabon Swirl.
Today, the Focus Brands portfolio boasts approximately 550 co-branded sites globally. That means more than 1,100 branded units are co-located or co-branded with another brand in the portfolio in the same space, with even more in various stages of development.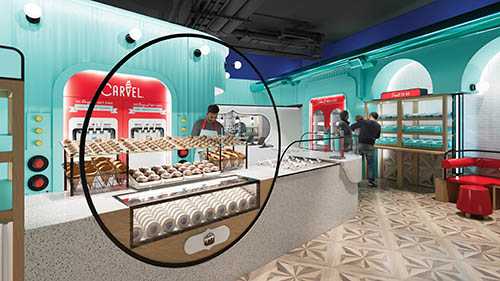 Co-branding started out as a way to combine seasonal brands and allow them to meet financial goals even in the off season. Today, co-branding serves to enhance the guest experience by creating an entirely new concept that is convenient and allows the whole family the chance to eat in the same place. Combining brands under one roof also is more attractive to franchisees because it provides sales from multiple brands and drives cost efficiencies.
So, what exactly goes into making a co-brand concept successful?
Focus Brands' strategy team conducted research, taking an in-depth look at co-brand/multi-brand opportunities, including financial models, operations, development, marketing and competitor analysis to validate the opportunity to grow the right combination of co-brands. Additionally, the company invested heavily in consumer research to identify how to create combinations of its iconic brands that would resonate with consumers and offer the broadest appeal.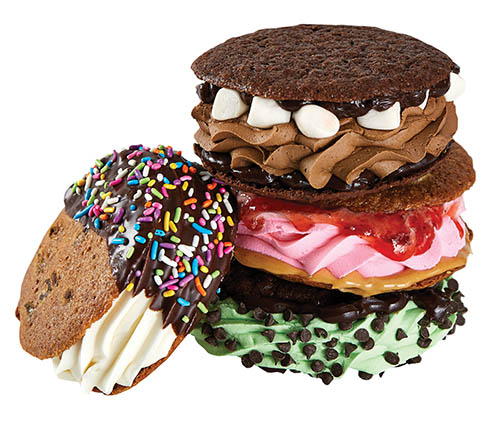 This research showed that each of our brands is incredibly unique, but paired together, there is more variety for the consumer. This data shows that each co-brand concept adds convenience while bringing consumers value via more options — especially when they are visiting with family and friends who might have different cravings. For example, Auntie Anne's/Cinnabon has always worked so well together in malls because the customer can get the salty with the sweet.
On the flip side, co-branding is extremely attractive to potential franchisees. By having more brands in one location, it leads to a more diverse menu attracting customers for different dayparts and snack occasions, drives a potential higher unit-level volume, and offers buildout and support cost efficiencies compared to two individually branded locations. For these concepts to be successful, there needs to be integration of technology as well as the physical space and guest experience. Merging two brands together can be tricky, but by ensuring integration of back-of-house and front-of-house operations, you are able to create efficiency, and drive profit in the process.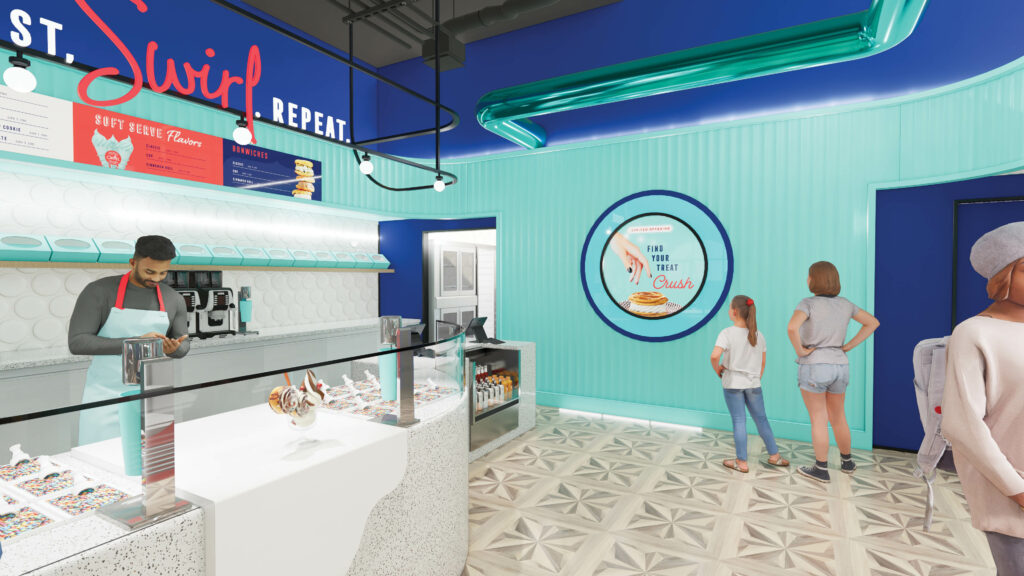 At Focus Brands, we have a team dedicated to co-branding. And, our brands and centralized teams are working together on creating integration, maximizing back-of-house operations, consumer messaging, prototype optimization, franchisee training, drive-thru technology and many other things. Our goal is to optimize the model so that it drives unit volume and profitability for our brands' franchisees.
The idea is to have multiple brands under one roof, but they have to be different enough to allow menu variety that opens the door for success at different dayparts while also having enough similarities on the operations side of the business to maximize shared resources and back-of-house space. There is also an opportunity for franchisees to cross-train their staff; everyone is able to execute the full menu for each brand in a co-brand location. Our individual brands are unique and popular on their own. They have strong consumer recognition and serve incredibly craveable, high-quality products, so, now being able to capitalize on co-branding makes our brands more accessible and convenient. This is a win for consumers and for business performance.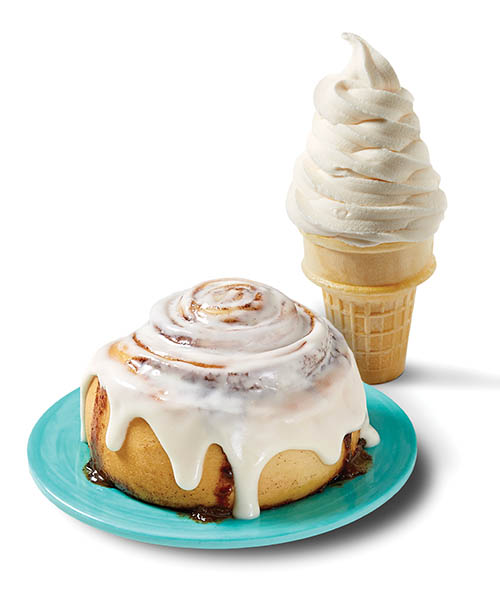 One of the exciting co-brand pairings we've identified is Cinnabon and Carvel ice cream. Consumers are incredibly excited about the possibility of the two brands coming together to create an entirely new concept: the ultimate sweet treat destination, Cinnabon Swirl. Inside the new concept, both brands will serve their iconic fan favorite menu items and guests will also be able to enjoy unique menu mashups. The concept's architecture and décor will feel like a "beautiful marriage between the two brands" in terms of space and color palette. The first location of Cinnabon Swirl is set to open later this year as a fully integrated concept.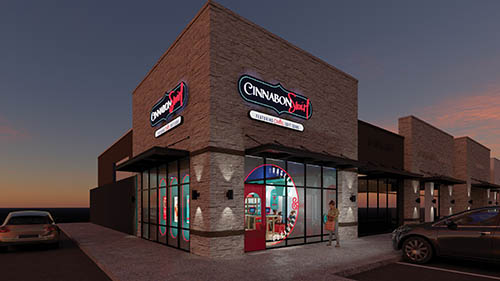 For Focus Brands, co-branding is an important part of the future for our portfolio of brands. It allows our brands to serve customers in more location types and creates new investment opportunities for franchisees. While opportunities still exist for brands like Auntie Anne's and Cinnabon in malls, streetside locations represent perhaps an even bigger growth opportunity.
— Kristen Hartman, president of specialty brands (Auntie Anne's®, Carvel®, Cinnabon®, Jamba®) of Focus Brands, has nearly 25 years of experience in the quick-service restaurant industry. In 2018, Hartman became the president of Cinnabon and Carvel. Since 2012, she has served in multiple leadership roles at Focus Brands including senior vice president of brand marketing strategy, senior vice president of global marketing and vice president of marketing, Cinnabon.
[EDITOR'S NOTE: This article originally published as the July 2023 cover story of Retail & Restaurant Facility Business magazine. Email the editor, Katie Lee, at [email protected].]