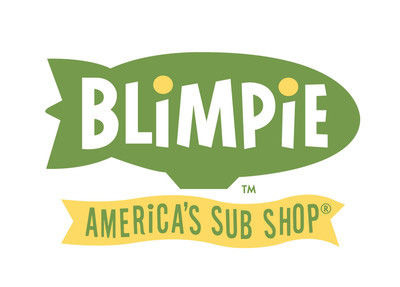 Scottsdale, Ariz. — The international development of Blimpie® is set to grow within the Southeast Asian region. Kahala Brands™, the parent company of Blimpie, has collaborated with Deelish Brands Pte Ltd to open the Blimpie brand in Singapore.
Deelish Brands is a Singapore-based restaurant management company. The company operates in the fast-casual restaurant sector. Blimpie will work with Deelish Brands to introduce and expand the brand in Singapore with plans to open five stores within the next 5 years.
"Continuing to build the brand's international expansion with highly esteemed companies such as Deelish Brands has been a pleasure for us at Blimpie," says Eddy Jimenez, senior vice president of international operations and development at Kahala Brands™. "Their passion and commitment to developing such a great and successful F&B business in the market is very impressive."
Founded in 1964 and headquartered in Scottsdale, Ariz., Blimpie® has grown to approximately 300 franchised restaurants across the U.S. and abroad. In 2006, Blimpie became part of the Kahala Brands family, one of the fastest growing franchising conglomerates in the world with a portfolio of 29 fast-casual and quick-service restaurant brands with approximately 3,300 locations in 35 countries. For more information visit www.Blimpie.com, www.BlimpieSG.com and www.KahalaBrands.com.
Headquartered in Singapore, Deelish Brands is a restaurant management company that specializes in bringing trendy fast-casual restaurant brands to the Southeast Asian market. The company currently holds the franchise rights for Fatburger®, Buffalo's Express® and Blimpie® in Singapore. For more information, visit www.DeelishBrands.com.
Headquartered in Canada, MTY Food Group is among North America's leading franchisors in the restaurant industry. MTY operates approximately 7,400 locations under more than 70 brands in more than 35 countries. Some of the company's larger brands include Cold Stone Creamery®, Papa Murphy's®, Thai Express™, Baja Fresh®, TacoTime®, Manchu Wok®, Mikes™, Scores™, Baton Rouge™, Mucho Burrito® and Sushi Shop™. For more information, visit www.MTYGroup.com.
SOURCE: Blimpie
classic-editor-remember:

classic-editor

abkw-text:
Tagged under