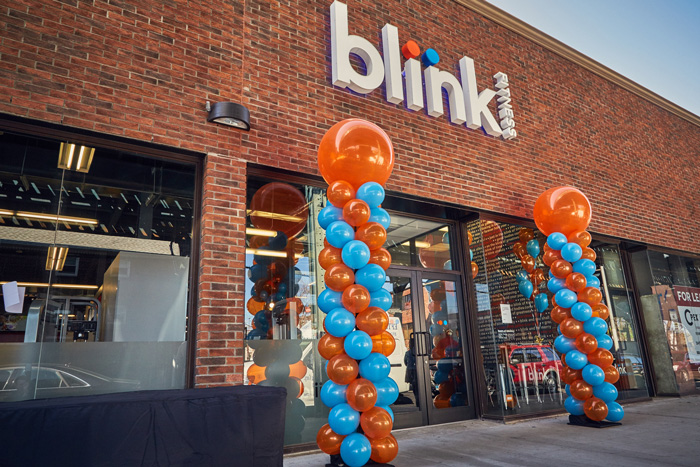 New York City — Blink Fitness, a premium-quality, value-based fitness concept, has launched a focused franchise initiative targeting key U.S. markets. The strategy targets six regions, including Charlotte, N.C.; Dallas-Fort Worth; Phoenix; Raleigh, N.C.; Las Vegas and Kansas City.
The announcement comes on the heels of a 20-unit franchise development agreement in the greater Sacramento area with Yadav Enterprises, Inc. and its president and founder Anil Yadav. Highly regarded in the franchise industry, Yadav Enterprises, Inc. operates more than 350 restaurants covering six brands; Jack in the Box, Denny's, El Pollo Loco, Corner Bakery Cafe, Sizzler and TGI Friday's throughout Northern California, Texas and six Midwest states. Yadav identified Blink as a strategic and proven franchise business to diversify his portfolio and enter the compelling fitness sector.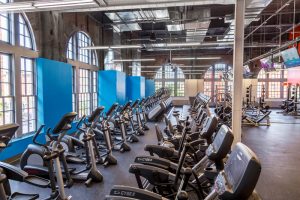 "The wind is at our back. We are in a fantastic position to be aggressive with our franchise growth strategy as we are attracting talented franchisee groups such as Anil's Yadav Enterprises, Inc.," says Todd Magazine, CEO of Blink Fitness.
Founded in 2011, Blink currently has more than 100 locations open or in development and has plans for more than 300 company- and franchise-owned Blink gyms in the next 3 years. In addition to the landmark Sacramento deal, Blink has signed multi-unit agreements in New York, Florida, Virginia, Ohio, Massachusetts, Michigan, Illinois, South Carolina and Texas.
Blink's franchisees benefit from hands-on operational insights from the brand's 80 company-owned locations open today. Additionally, the scale of Blink's company-owned footprint allows it to pilot initiatives in various markets, rolling out only proven processes to franchisees. Franchisees also gain insights from Blink's experienced senior leadership team, which includes executives from blue chip brands in retail and hospitality.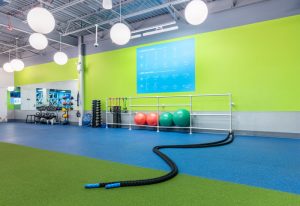 Further differentiating the Blink franchise opportunity is its market-leading technology capabilities and innovations. Its consumer-facing innovations include a first-of-its-kind mobile app that delivers personalized content for its members. The content includes hundreds of workout videos, as well as guided meditations, healthy recipes and nutrition advice. Blink gyms also feature touchscreen Vengo vending machines; the high-tech towel tracking system Towel Tracker; user-friendly kiosks that simplify the signup and membership process; and, select locations are equipped with Amazon Lockers. Blink's commitment to tech-enabled processes streamline day-to-day operations at its locations and empowers staff, referred to as "mood lifters," to focus on higher-impact member interactions.
Blink has more than 100 locations open or in development throughout New York, New Jersey, Pennsylvania, California and Massachusetts. For more information, visit https://www.blinkfranchising.com.
SOURCE: Blink Fitness
classic-editor-remember:

classic-editor

abkw-text:
Tagged under