Atlanta — Brooks Brothers has joined the historic Georgetown shopping district with a new flagship store that opened September 1, 2011.
Atlanta — Jamestown, a leading real estate investment and management firm based in Atlanta, and EastBanc, a Washington, D.C.-based commercial real estate company, have brought Brooks Brothers to Georgetown. The flagship store opened September 1, 2011.
"We believe street retail will only grow in significance and prevalence as the nation has shifted its focus to urban environments," says Michael Phillips, managing director of Jamestown.
Brooks Brothers occupies both the former Pottery Barn and Smith & Hawken retail spaces, making it the largest of the company's locations in the Washington area and its D.C. flagship site. The upscale store is comprised of three floors and over 20,000 square feet. The lease was secured by EastBanc, Jamestown's partner in the Georgetown Renaissance Portfolio.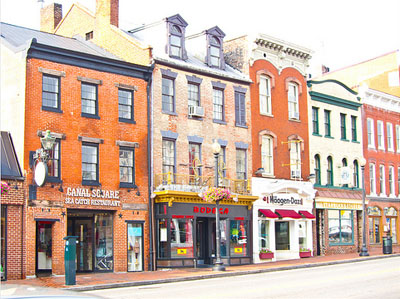 Jamestown recently invested in the Georgetown Renaissance Portfolio, also owned by EastBanc. The portfolio is a collection of 18 mixed-use buildings at the core of the historic Georgetown community. Representing approximately 306,000 square feet of space, the Georgetown Renaissance Portfolio is a cornerstone of the restoration and revival of one of the nation's oldest historic commercial shopping districts and a strategic alliance between Jamestown and EastBanc that emphasizes upscale, street-front retail and accessible residences.
For more information, visit www.jamestownproperties.com, www.eastbanc.com, or www.BrooksBrothers.com.