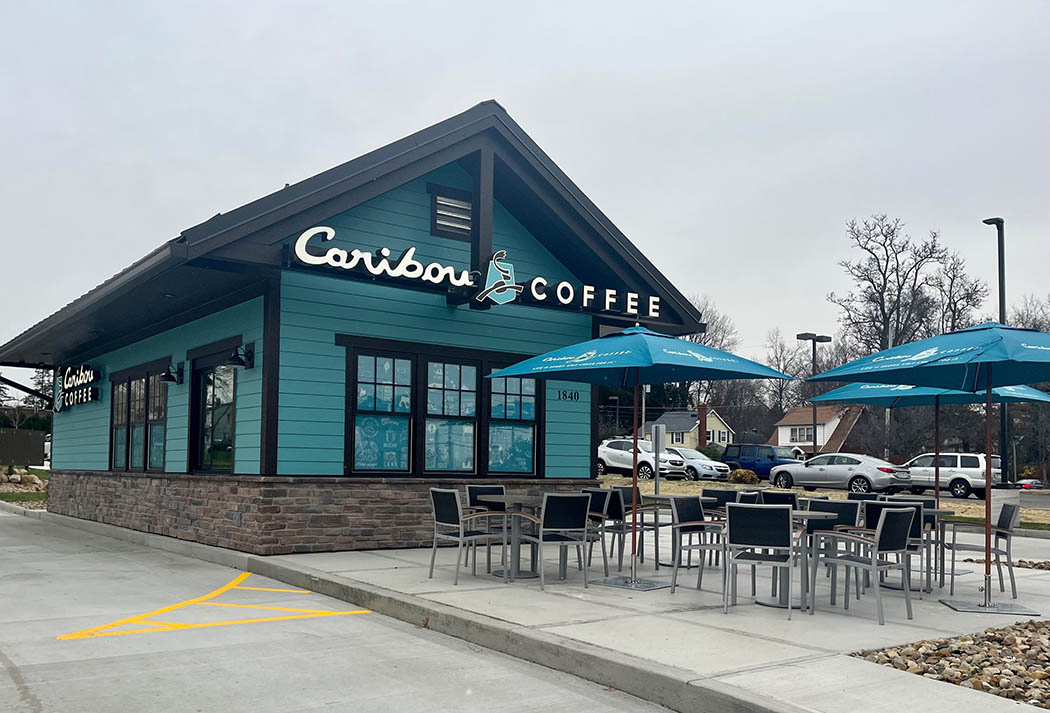 Minneapolis — Caribou Coffee®, a national premium coffeehouse and Panera Brands company, has opened its first-ever domestic franchise location. Located in Wooster, Ohio, the grand opening on Nov. 17 marked a significant milestone for Caribou Coffee since announcing its domestic franchise program in October 2021. Earlier this year, Caribou Coffee announced its first multi-unit agreement with franchisee Mike Mariola, who intends to develop locations in the Columbus, Dayton and Cincinnati markets.
"We've been anticipating the day when we could welcome guests to Caribou's first U.S.-based franchise location," says Matthew Walls, chief franchise officer of Caribou Coffee. "We couldn't be more excited to work with Mike and his team who have built such a strong reputation in the hospitality industry throughout Ohio." Walls joined Caribou Coffee in July 2022 as the brand's first chief franchise officer to lead Caribou's domestic and international franchise businesses.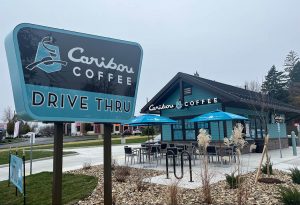 Since its inception in 1992, Caribou Coffee has emerged as a leader in the coffeehouse segment with 749 locations systemwide including 325 company-owned primarily across the Midwest.
Industry-leading innovations in restaurant design have positioned Caribou Coffee for nationwide expansion, including the 2019 rollout of its trailblazing 'Caribou cabin' prototype featuring a significantly smaller footprint and drive-thru focused model, designed to offer speed and convenience without sacrificing quality and service. Spearheaded by the vision from the brand's president and CEO, John Butcher, the Caribou cabins' streamlined design and efficient model immediately translated to success. Over the past 2 years, Caribou has leveraged this momentum to propel its expansion through the Caribou cabin model with the 30th company-owned Caribou cabin location opening last month. The Caribou cabin design coupled with the concept's traditional coffeehouse prototype featuring a larger footprint for sit-down dining offers franchisees flexible real estate offerings that can cater to the unique criteria of their market. The new location in Wooster is a Caribou cabin design.
Caribou Coffee is part of a portfolio of complementary brands bound by common values, Panera Brands, comprised of Panera Bread®, Caribou Coffee® and Bagel Brands®. Panera Brands' brands are independently operated.
SOURCE: Caribou Coffee
classic-editor-remember:

classic-editor

bs_sponsor_advertiser_id:

109286

bs_sponsor_advertisement_id:

bs_ads_disabled:

abkw-text:
Tagged under