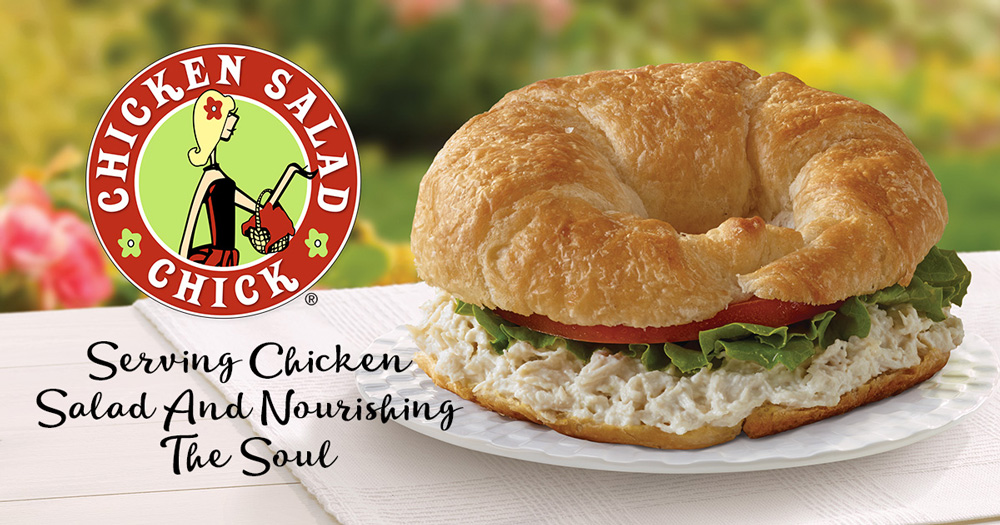 Auburn, Ala. — Chicken Salad Chick, a Southern-inspired, fast-casual chicken salad restaurant concept, will be expanding in Florida with its newest restaurant in Coral Springs. The Coral Springs restaurant marks the first Florida opening this year with additional locations in St. Petersburg, Ocala, Gainesville and Wellington slated to open over the next several months. The restaurant will make its South Florida debut on January 27.
Chicken Salad Chick is closely following Florida's state and local guidelines for COVID-19 procedures and will open the Coral Springs restaurant with social distancing measures in place. All employees will be wearing masks and gloves, as well as practicing proper handwashing and food safety protocol, and all guests will be required to wear masks until seated for dining.
The Coral Springs restaurant is owned and operated by first-time Chicken Salad Chick franchise owners Claibourne and Nicholas Rogers of The Rogers Group, LLC. Claibourne was first introduced to the brand in 2015 while serving as an account director at Chicken Salad Chick's public relations agency, Fish Consulting. The husband-and-wife-team are thrilled to be opening in Coral Springs and have plans to open an additional location in Boca Raton in the next couple years.
"When I started working with Chicken Salad Chick, I immediately fell in love with the founder's story, the corporate team and the brand's values. The only downside was that there wasn't a location near me! So any time I would visit the Auburn headquarters for meetings, I would fill my carry-on bag with as much chicken salad as I could fit and share with my coworkers, family and friends. They quickly became hooked and I knew then that Chicken Salad Chick would be the perfect addition to Coral Springs' growing restaurant scene," says Claibourne Rogers. "My husband and I are thrilled to be starting our journey as Chicken Salad Chick franchise owners and are excited to introduce South Florida to the flavorful chicken salads we've come to love."
Founded in Auburn, Ala., by Stacy and Kevin Brown in 2008, Chicken Salad Chick has grown to more than 175 restaurants in 17 states. Today, under the leadership of Scott Deviney and the Chicken Salad Chick team, the brand is continuing its rapid expansion with both franchise and company locations. For more information, visit www.chickensaladchick.com.
SOURCE: Chicken Salad Chick
classic-editor-remember:

classic-editor

abkw-text: