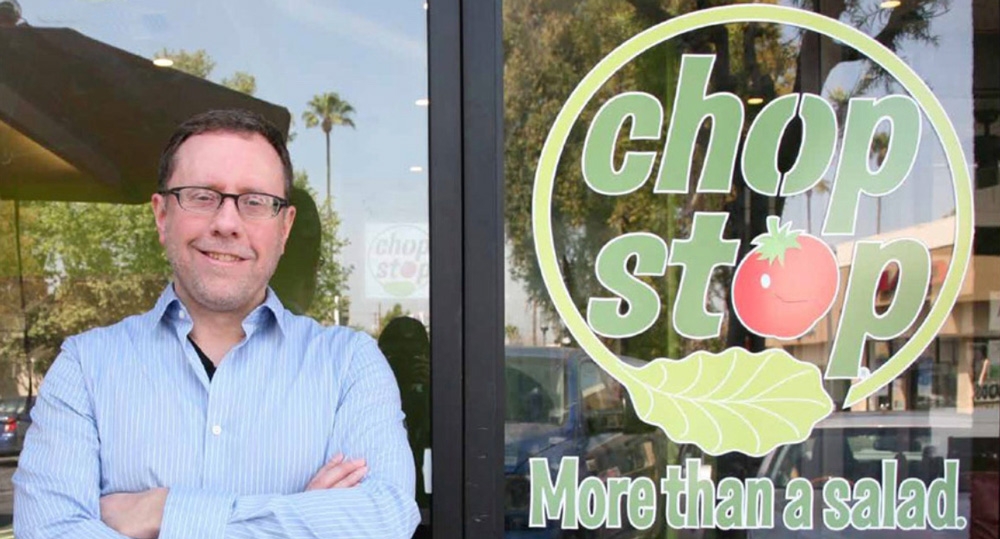 Los Angeles — Chop Stop, a California-based QSR chopped salad concept known for its fresh, customizable chopped salads and other health-oriented menu options, has signed 16 new franchise agreements in three states. The deals will result in the first-ever Chop Stop franchises in Texas and Nevada. By the end of 2019, Chop Stop expects to have a total of 23 units open.
"We are highly encouraged by the progress these agreements represent for the Chop Stop brand and franchise," says Mark Kulkis, Chop Stop's founder and CEO (pictured). "Chop Stop has a wide and loyal customer base in California and the new franchises represent new areas that will fall in love with the fresh, wholesome and filling chopped salads."
Among the new locations planned for 2019 is the company's first unit in the San Antonio area. This franchise group, experienced operators of a QSR sandwich chain, has signed a multi-unit restaurant development agreement to open eight locations in San Antonio, with an option for an additional eight locations in Austin, over the next several years.
"Our team is looking forward to the expansion in our markets and getting to see this brand grow all around us," says franchisee Matthew Weir.
In Southern California, five units are currently in construction and are expected to open within the first few months of the new year. Specific locations and opening dates will be announced as the stores come online.
Chop Stop began actively marketing its franchise program at the beginning of 2018, with the goal of having 100 locations open in the next 5 years.
Founded in 2010, Chop Stop is a modern, quick-service salad concept. Seven Chop Stop locations are currently operating in the Los Angeles area. For more information, visit www.chopstopfranchising.com.
SOURCE: Chop Stop
Tagged under