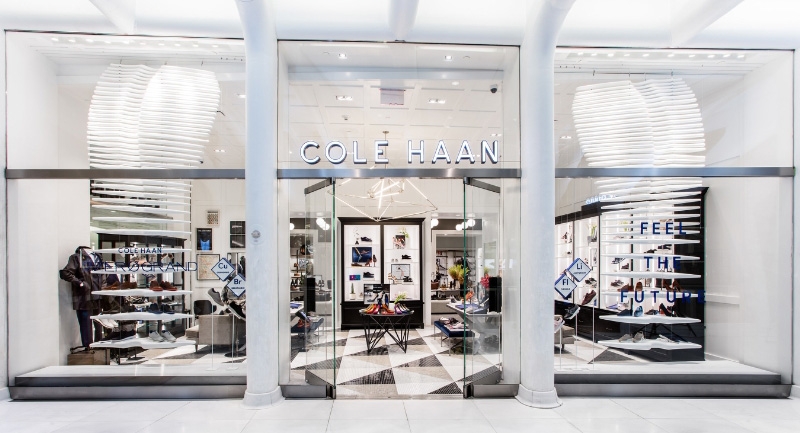 New York City — Cole Haan has opened its newest global flagship at Westfield World Trade Center in New York City. Located at the World Trade Center's Oculus, this marks the first Northeast location to open with the new Cole Haan store design concept, second in North America following Dallas NorthPark.
"The Oculus of the World Trade Center is the 21st century Grand Central Station," says Jack Boys, CEO of Cole Haan. "To be a part of a space that holds significant meaning to New Yorkers and the world is incredible for Cole Haan."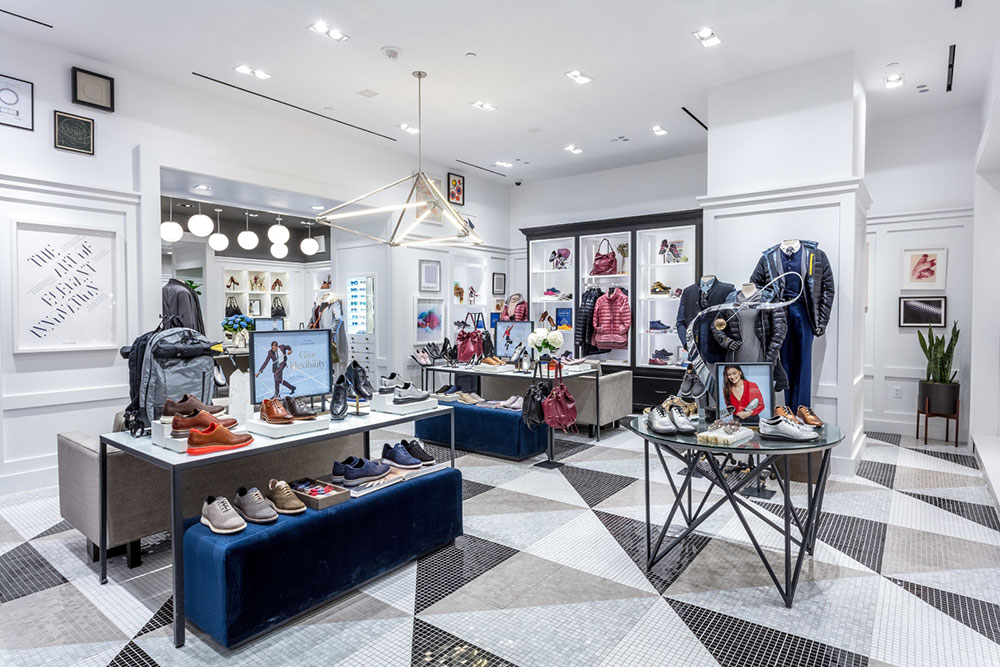 Natural light will filter throughout the space, creating an inviting shopping experience only to be matched by the décor. Each room will have unique finishes of black, white, grey, with hints of navy, brass and hot-rolled steel. A neutral color palette incorporates a blend of traditional and modern design aesthetic with a large-scale marble mosaic pattern in the front foyer and herringbone wood floors and paneling throughout. The rooms will also feature custom lightning, millwork and fixtures to highlight the full expression of merchandise including men's and women's footwear, apparel, handbags and accessories.
"Cole Haan continues to expand its store fleet globally," adds Michael Prince, Cole Haan's president and chief operating officer. "This location will be our most prominent new global flagship and will serve as a calling card to the rest of the world. As we continue our global expansion, this store will introduce millions to the Cole Haan brand and lifestyle."
Cole Haan LLC has its global headquarters in Greenland, N.H., and creative center in New York City. For more information, visit ColeHaan.com.
SOURCE: Cole Haan