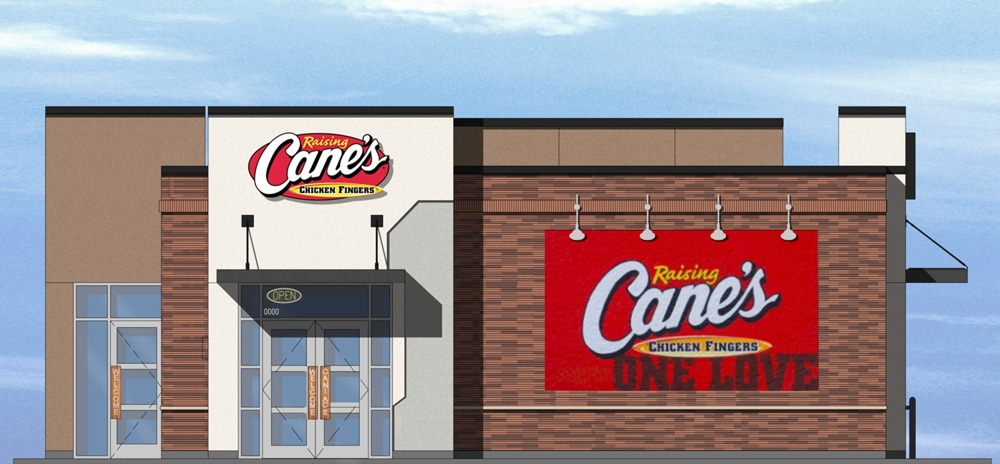 Colorado Springs, Colo. — Confluent Development, a Denver-based real estate investment and development firm, plans to develop Raising Cane's Chicken Fingers' first location in Colorado Springs, marking the brand's entrance into the market.
The Louisiana-based restaurant company will serve as the sole tenant in the standalone 3,067-square-foot development, which will feature roll-up garage doors, indoor seating, an outdoor patio and a drive-thru.
"Confluent Development appreciates the dedication and drive that launched Raising Cane's from a single restaurant into a company with an international presence of more than 390 restaurants," says Marshall Burton, president and CEO of Confluent Development. "We're honored to work alongside a retailer of Raising Cane's caliber and look forward to supporting its expansion."
Breaking ground in late 2018, the project is anticipated for completion in late spring 2019. PM Design Group, Inc. is serving as the architect on the project with Embree Construction Group serving as the general contractor and Kimley-Horn as the civil engineer.
Confluent Development is a leading full-service real estate investment and development firm that owns and develops ground-up commercial real estate throughout the United States. Confluent Development is an industry expert with more than 25 years of experience across diverse product types including office, retail, industrial, senior housing and multi-family developments. For more information, visit www.ConfluentDev.com.
Founded by Todd Graves in 1996 in Baton Rouge, La., RAISING CANE'S CHICKEN FINGERS has more than 390 restaurants in 24 states, Bahrain, Kuwait, Lebanon and Saudi Arabia, with multiple new restaurants under construction. Raising Cane's vision is to have restaurants all over the world. For more information, visit www.raisingcanes.com.
SOURCE: Confluent Development