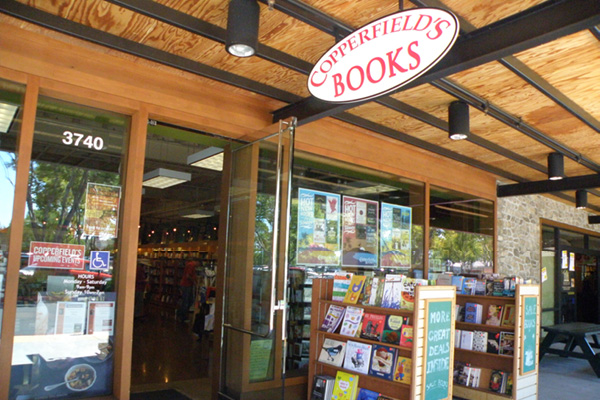 Napa, Calif. — Beloved bookseller Copperfield's Books is returning to downtown Napa — directly across the street from where it first opened 30 years ago. Scheduled to open this summer, the new 3,665-square-foot space will be part of the First Street Napa development.
"Being so community oriented, we're delighted to be back in the vibrant downtown environment we once occupied," says Paul Jaffe, president, Copperfield's Books. "With the renewal of the city center, we are ready to move back to the street where we opened the very first Napa Copperfield's Books 30 years ago. We look forward to being part of the exciting retail environment at First Street Napa."
In addition to providing a one-of-a-kind full-service bookstore, Copperfield's will continue to host book clubs and story times as well as its nationally renowned events program, which offers readings, workshops and special literary programs. The store will have its trademark children's section, well-curated sections of fiction and nonfiction, gifts, greeting cards, magazines and more.
"We're enthused to warmly welcome Copperfield's Books back downtown," says Todd Zapolski, principal and managing member, First Street Napa. "This reinforces how the area is once again a lively, dynamic destination for our local community."
Copperfield's represents a genuine love of books: the exchange of words and ideas, and a continued commitment to creating community together since its founding in 1981. Starting with one store in Sebastopol, its legacy has since grown to include nine locations across Napa, Sonoma and Marin counties. For more information, visit www.copperfieldsbooks.com.
First Street Napa is a 325,000-square-foot mixed-use development located in the heart of downtown Napa, Calif. Spanning three city blocks, First Street Napa will feature 45 fashion and specialty retailers, innovative restaurants and wine bars, creative office space and Archer Hotel Napa. For more information, visit www.firststreetnapa.com.
SOURCE: Copperfield's Books
classic-editor-remember:

classic-editor

abkw-text:
Tagged under