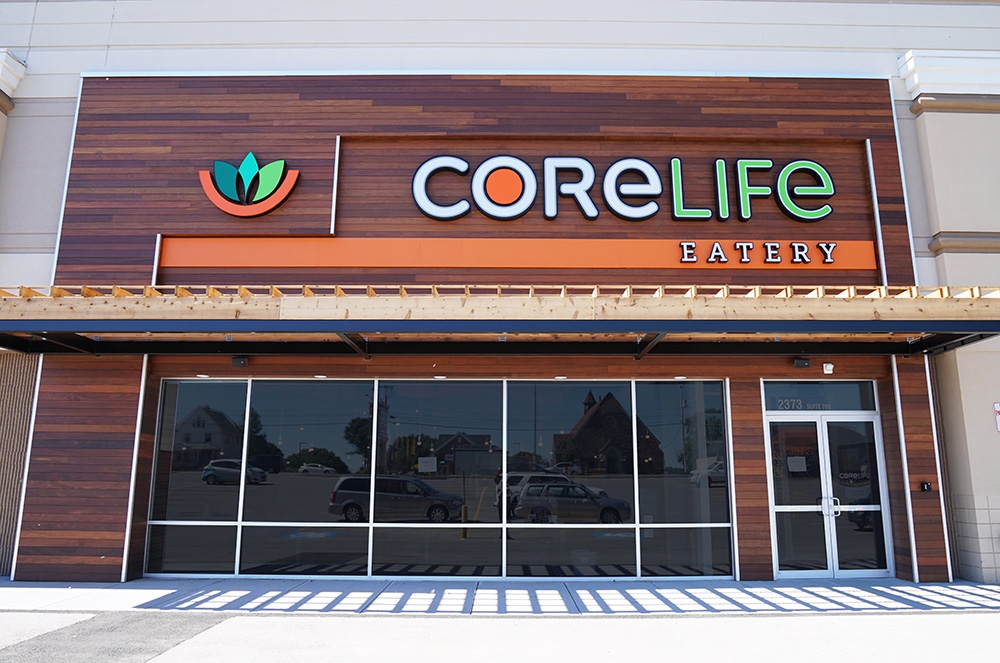 Syracuse, N.Y. — CoreLife Eatery, a fast-growing active lifestyle restaurant based in upstate New York, has its eye on the western United States for expansion. The brand is looking to its new vice president of franchise development, Brooks Speirs, to lead that charge. He joined CoreLife Eatery in March.
Speirs will work closely with CoreLife Eatery's senior vice president of franchise development, Steven Corp, to bolster the company's strategic expansion efforts. CoreLife Eatery opened its first location 3 years ago in Syracuse, N.Y. Today, CoreLife Eatery has 29 operating restaurants, and is projected to have more than 55 open eateries by the end of 2018. The brand also recently secured major franchising development agreements in Florida, North Carolina, Ohio and Pennsylvania. CoreLife Eatery has an aggressive national growth plan in place that includes both corporate and franchise restaurants.
Speirs comes to CoreLife Eatery with 17 years of experience working in franchise sales and development of leading national chain restaurants. His most recent and notable work was with Moe's Southwest Grill, where he spent more than 4 years leading the company's expansion efforts west of the Mississippi River. During that time, Speirs helped Moe's expand from 400 to 700 operating locations.
"When it comes to fast-casual concepts, CoreLife Eatery is truly a breath of fresh air. When you pair a unique and exciting model with a driven and experienced team to oversee development, there is unlimited potential for growth and success," Speirs says. "I'm thrilled to have the opportunity to use my industry experience and my knowledge of the western United States market to further the advancement of the nation's next leading brand."
CoreLife Eatery plans to expand to 300 locations, including both corporate and franchise restaurants, nationwide over the next 5 years. For more information, visit www.corelifeeatery.com/franchising.
SOURCE: CoreLife Eatery
Tagged under