Nashville, Tenn. — CraftWorks Holdings, LLC, which operates restaurants and breweries under leading names such as Logan's Roadhouse, Old Chicago, Rock Bottom and Gordon Biersch, has filed for Chapter 11 bankruptcy. This follows the company's decision, in recent weeks, to close 37 underperforming locations. CraftWorks has 261 locations in 39 states and the District of Columbia; its 77 franchise locations continue to operate as usual.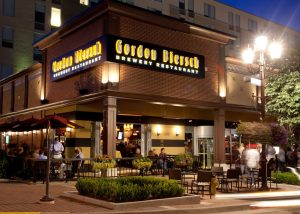 The company has partnered with affiliates of Fortress Credit Co LLC, senior lenders to the company, to provide at least $138 million. The transaction is expected to result in a reduction of the company's debt by more than $140 million, or more than 60%, and additional liquidity for future investment.
To implement the transaction in an efficient and expedient manner, the company filed for voluntary Chapter 11 bankruptcy. Concurrently, the company is seeking a "stalking horse" buyer with a Fortress affiliate.
As part of the transaction, a Fortress affiliate has committed to provide $23 million of new money debtor-in-possession (DIP) financing to the company. The DIP financing will provide the liquidity necessary to support ongoing operations in the ordinary course during the Chapter 11 process.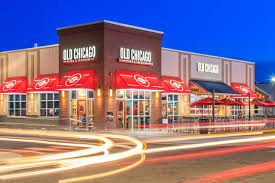 "Over the past 16 months, we have made significant progress on many fronts to transform our business and position our brands for long term growth and success," says Hazem Ouf, chief executive officer, CraftWorks Holdings. "Our team has enhanced the guest dining experience, and we have made good strides in increasing operational efficiency. These and other efforts are translating into stronger sales trends, with our first quarter off to a solid start for all of our divisions. As a further step forward in our transformation, we exited in recent weeks a select group of our locations that were our poorest performers. We are now looking forward to completing an expedited process that we are confident puts our business on solid financial footing for the future."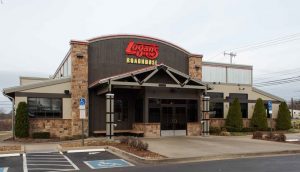 The company's goal, Ouf explains, is to emerge with a strengthened balance sheet and a further optimized real estate portfolio, and continue to invest in enhancing the dining experience.
Katten Muchin Rosenman LLP is serving as legal counsel to the company; Configure Partners, LLC is serving as investment banker; and M-III Partners, LP is serving as financial advisor.
CraftWorks Holdings is a leading operator and franchisor of full-service dining restaurants, spanning a national footprint of more than 330 restaurants and breweries in 39 states and the District of Columbia. Brands include Logan's Roadhouse, Old Chicago Pizza & Taproom, and a collection of restaurant-brewery brands, including Rock Bottom Restaurant & Brewery and Gordon Biersch Brewery Restaurant. CraftWorks Holdings also operates a collection of specialty restaurant concepts including ChopHouse & Brewery, Big River Grille & Brewing Works, AIA Ale Works Restaurant & Taproom, Ragtime Tavern Seafood & Grill, Seven Bridges Grille & Brewery, and Sing Sing, a Big-Bang dueling pianos concept.
SOURCE: CraftWorks Holdings, LLC
classic-editor-remember:

classic-editor

abkw-text: