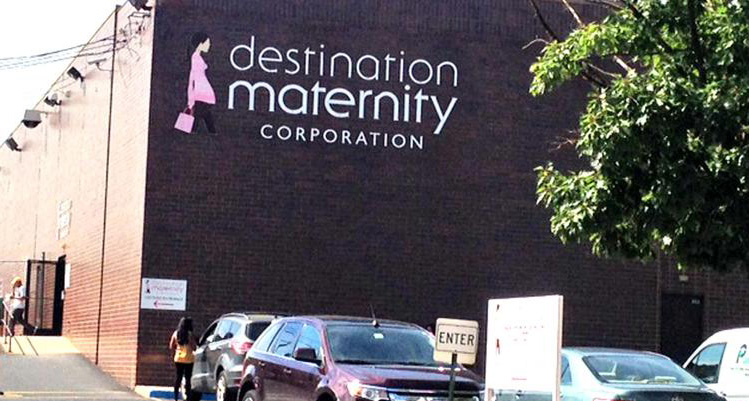 Moorestown, N.J. — Marla Ryan, by mutual agreement with Destination Maternity's board of directors, stepped down as chief executive officer on June 13, 2019. Additionally, Destination Maternity has appointed Gene Davis to chairman of the board.
Ryan will remain with the company to assist with the transition and will also assume a new role as president of product design, sourcing and merchandising.
The Destination Maternity board has created an interim Office of the CEO, which will provide ongoing leadership and oversight of the day-to-day operations of the company while a search is conducted for a new CEO. The interim Office of the CEO will be comprised of Lisa Gavales, a member of the board, Marla Ryan, now president of product design, sourcing and merchandising, and Dave Helkey, current CFO and COO. Gavales will serve as chair of the Office of the CEO.
"As the company strives to improve its performance and deliver profitable growth, the board of directors unanimously determined that the company would benefit from new leadership and enhanced execution," Gavales says. "In addition to beginning an active and immediate search for a new permanent CEO, the board will also conduct a comprehensive review of the company's strategic initiatives to ensure that the company is pursuing an aggressive strategy to effect real and sizeable change in the business."
Regarding Davis's new appointment as chairman of the board, Gavales says: "We are thrilled to be adding Gene to the board. Gene is a uniquely talented executive who brings highly relevant turnaround management and strategic planning experience that will be valuable to the board as we look to strengthen the business and drive long term shareholder value. We look forward to his immediate contributions."
Previously, Davis served as the chairman and CEO of PIRINATE Consulting Group, LLC, a privately held consulting firm specializing in turnaround management, merger and acquisition consulting, hostile and friendly takeovers, proxy contests and strategic planning advisory services for domestic and international public and private business entities. Davis's career includes extensive retail experience. He has advised, managed and served in various senior leadership positions in the retail space throughout his career, specializing in difficult turnaround situations with a focus on maximizing shareholder value.
Destination Maternity is the leading designer and omni-channel retailer of maternity apparel in the United States, with 998 retail locations, including 452 stores in the United States, Canada and Puerto Rico, and 546 leased departments located within department stores and baby specialty stores throughout the United States and Canada. E-commerce sites include www.Motherhood.com, www.APeaInThePod.com and www.DestinationMaternity.com.
Destination Maternity's 452 stores operate under three retail nameplates: Motherhood Maternity®, A Pea in the Pod® and Destination Maternity®. There are also 546 leased departments within leading retailers such as Macy's®, buybuy BABY® and Boscov's®.
SOURCE: Destination Maternity Corporation
classic-editor-remember:

classic-editor

abkw-text:
Tagged under