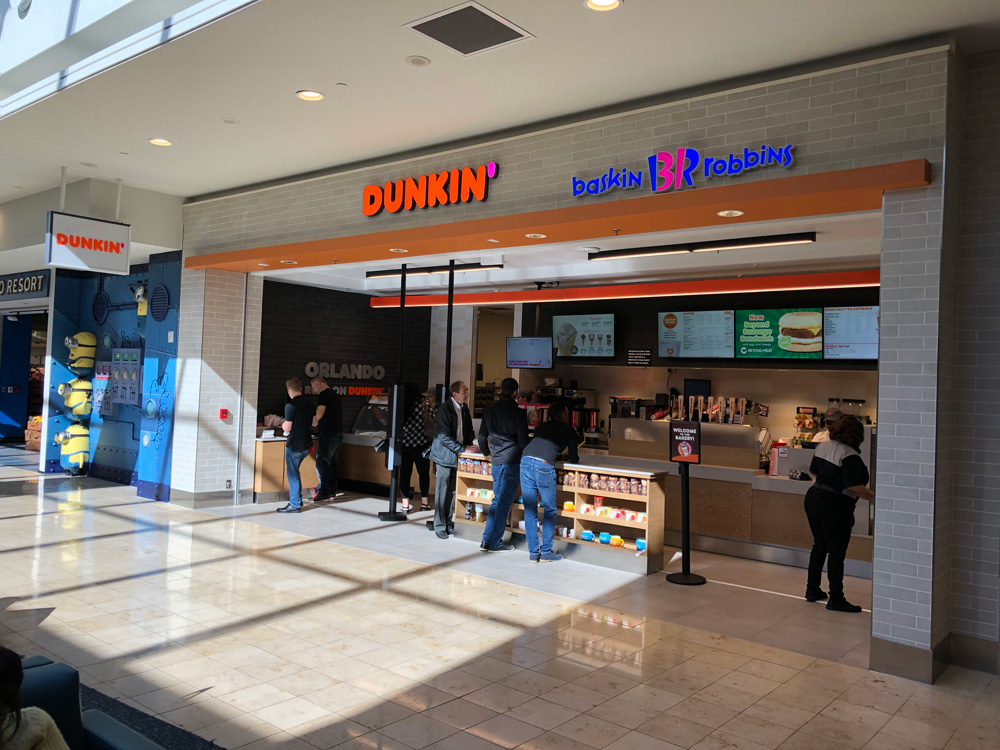 Boston — Dunkin' unveiled its most recent non-traditional openings and growth plans for the year. Thus far in 2021, the coffee company has expanded across Las Vegas at the Convention Center, LINQ Hotel and Arizona Charlie's Boulder Casino, as well as reopened with the unveiling of the new Virgin Hotel. Additionally, the brand opened its 12th location with Great Wolf Resorts at the Manteca, Calif., park and further strengthened its presence in the healthcare setting with locations debuting at the Oak Hill Hospital in Brooksville, Fla., and UMass Memorial Medical Center in Worcester, Mass.
Looking ahead towards the rest of 2021, Dunkin' plans to continue opening non-traditional locations by focusing on airport expansion within New York's JFK Airport in Terminal 1 and Chicago's O'Hare Airport in Terminal 5.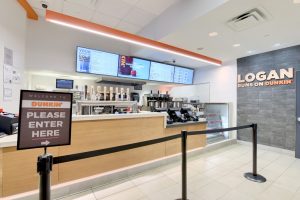 "Dunkin' continues to modernize with convenience at the forefront. Our flexible concepts for any non-traditional format have been an essential aspect of our growth over the past decade and will remain a vital part of our future development strategy," says Chris Burr, director of non-traditional development at Inspire Brands. "As a new member of the Inspire family of brands, Dunkin's strong experience in non-traditional development complements Inspire's vision for non-traditional growth across the portfolio, bringing valuable expertise to our best-in-class shared development team."
Dunkin' can easily tailor its format and menu to meet the needs of a specific location and venue while still providing on-the-go guests with great coffee, beverages and food. High-quality non-traditional restaurants at premier locations such as airports, universities and travel plazas capture new and existing guests, while Dunkin's advanced in-store technology and Dunkin' App enable restaurants to serve guests quickly and safely.
Despite obstacles in 2020, Dunkin's non-traditional development continued with 27 additional restaurants, including openings throughout airports in Boston; San Antonio, Texas; St. Petersburg-Clearwater, Fla.; and New York City. In addition, the brand developed retail restaurants in the Mall of America, American Dream Mall and a Shop Rite Supermarket in New York, as well as Air Force Bases in New Mexico and Utah, and on campuses at the University of Maryland and University of Massachusetts at Dartmouth.
Dunkin's non-traditional pipeline was supported by the brand's rapid response to the pandemic with operational modifications to sanitation and social distancing procedures, while continuing to serve guests on-the-go with a relatively contactless, entirely disposable, and modernized experience.
Founded in 1950, Dunkin' has more than 12,800 restaurants in 40 countries worldwide. Dunkin' is part of the Inspire Brands family of restaurants. For more information, visit www.DunkinDonuts.com.
Inspire Brands is a multi-brand restaurant company whose current portfolio includes nearly 32,000 Arby's, Baskin-Robbins, Buffalo Wild Wings, Dunkin', Jimmy John's, Rusty Taco and SONIC Drive-In locations worldwide. The company was founded in 2018 and is headquartered in Atlanta. For more information, visit www.InspireBrands.com.
SOURCE: Dunkin' / Inspire Brands
classic-editor-remember:

classic-editor

abkw-text:
Tagged under