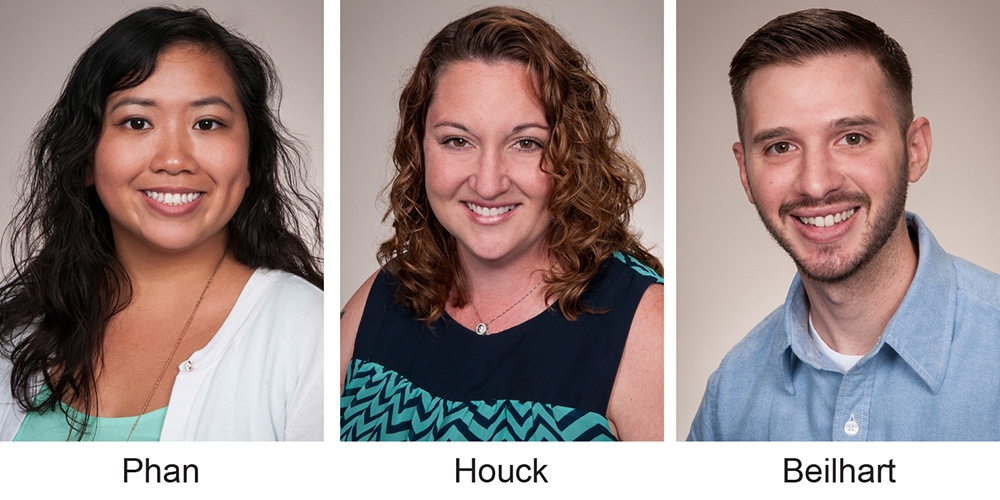 Wyomissing, Pa. — Egan Sign, a recognized leader in national sign management and corporate rebranding, has made three new hires. Vi Phan has joined the organization as graphic designer, and Ginger Houck and Alex Beilhart have been hired as project coordinators.
"Increasing staff within the project management and design functions is an identified objective of Egan Sign's long term growth plan," says John Dever, president. "We are excited to have Vi, Ginger and Alex on board."
In May 2018, Houck came to Egan Sign as a project coordinator. She spent the past year and a half as a project coordinator at Fleetwood Fixtures in Leesport, Pa., where she was responsible for planning, organizing and executing project fulfillment duties for multiple clients.
Phan joined Egan Sign in June 2018 with an extensive background in graphic design. In her new role, she will work closely with clients and the project management team to develop graphic packages to meet both external and internal signage needs. Prior to joining Egan, Phan worked as a production artist/graphic designer at Adelphia Graphic Systems in Exton, Pa., as well as a graphic designer with ISign, Inc. in Boyertown, Pa.
Beilhart joined Egan Sign in July 2018. With over 4 years of professional experience in account management, project management and sales support, he will be responsible for directing and organizing ongoing project activities. Most recently, he served as account/project manager at Fleetwood Fixtures in Leesport, Pa.
Egan Sign, headquartered in Wyomissing, Pa., has managed on-premises sign and corporate rebranding programs for more than 25 years. For more information, visit www.egansign.com.
SOURCE: Egan Sign