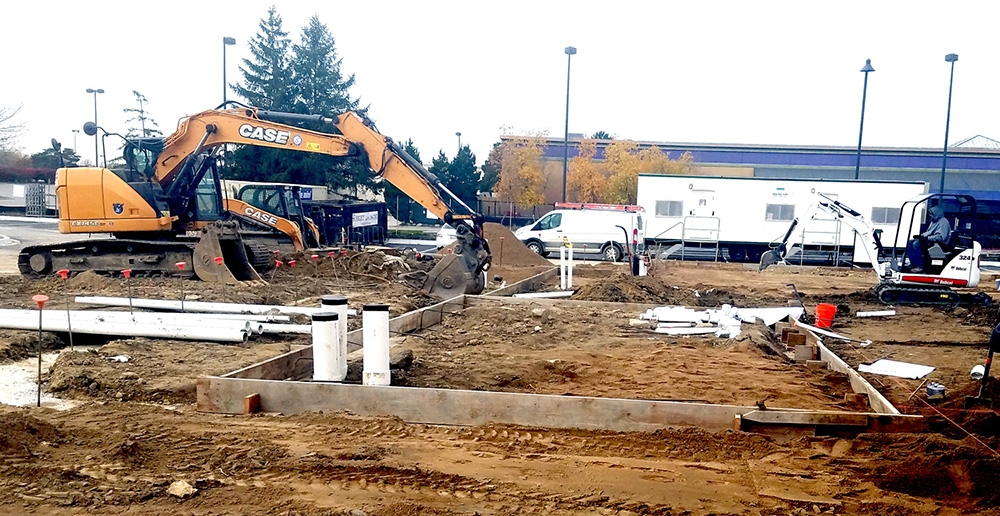 Chicago — Englewood Construction's restaurant group has started work on four projects including a Bartaco location in Deerfield, Ill.; a new BJ's Restaurant & Brewhouse in Sterling Heights, Mich.; an Outback Steakhouse in Bloomington, Ill.; and the remodel of a Ruth's Chris Steakhouse in San Diego.
"We're extremely proud of the reputation we've earned as a top partner in the restaurant construction sector, and these new projects speak to the reasons our clients turn to us time and again — from our expertise in everything from ground-up new construction to remodel and refresh projects, to our ability to successfully execute for clients in markets across the country," says William Di Santo, president of Lemont, Ill.-based Englewood Construction.
He adds: "These new projects also speak to the continued momentum we are seeing in the restaurant sector."
Following its June acquisition of the Bartaco brand, Irving, Texas-based Del Frisco's Restaurant Group (DFRG) has tapped Englewood Construction to build out a location of the upscale taco eatery at Shops at Deerfield Square in Deerfield, Ill. The restaurant, the brand's first in Illinois, will be located in an outbuilding of the retail center at Deerfield and Waukegan roads.                        
"Casual dining concepts continue to be a very active component of our restaurant group's work, and we're extremely pleased to add Del Frisco's to our growing roster of national restaurant group clients," says Di Santo. "We're also in talks with DFRG about working with them on other brands in their portfolio."
The Chicago office of CallisonRTKL is the project architect. Construction is expected to wrap in December.
Building on a 3-year partnership with Englewood Construction, Huntington Beach, Calif.-based BJ's Restaurants has hired the firm for the ground-up construction of a new BJ's Restaurant & Brewhouse in Sterling Heights, Mich. (pictured here). The location will be the brand's third in the Detroit area, joining restaurants built by Englewood in Taylor and Livonia.
"The benefits of using a national general contractor only multiply when a client like BJ's turns to us for several projects in the same market," says Di Santo. "We're able to stay tuned in to the local subcontractor pool and really maximize the relationships we build with those firms on behalf of our clients."
Construction is underway for the Sterling Heights location, with an anticipated completion in early 2019. Long Beach, Calif.-based Innovation & Design in Architecture, Inc. is the project architect.
This summer, Englewood Construction began construction on a new 6,525-square-foot Outback Steakhouse at Eastland Mall in Bloomington, Ill., for Tampa-based Bloomin' Brands. Lexington, Ky.-based Janet L. Pugh is the architect for the project, which is expected to finish before year end.
Englewood has started work on the remodel of the existing Ruth's Chris Steak House in San Diego (Delmar). The project is the latest of several interior renovations Englewood has completed recently for Winter Park, Fla.-based Ruth's Chris. Doral, Fla.-based HMD Group Architects is the project architect.
"Whether a restaurant brand is planning a series of new locations or simply refreshing interiors across its portfolio, the project will go more smoothly if they partner with a contractor experienced in the intricacies and variables that come along with restaurant construction," Di Santo says. "For this project, we're able to call on our strong background in fine dining to execute the finish and craftsmanship level that's expected at a Ruth's Chris location."
Englewood Construction, Inc. is a commercial general contractor specializing in the construction of retail, restaurant, shopping center, hotel, education and office/industrial projects throughout the United States. For more information, visit www.eci.build.
SOURCE: Englewood Construction, Inc.