Los Angeles — FAT (Fresh. Authentic. Tasty.) Brands Inc., a leading global franchising company that owns a number of restaurant brands, including Johnny Rockets, Fatburger, Round Table Pizza, Twin Peaks, Fazoli's and 12 other concepts, has experienced a historic year of growth, opening 142 new stores in 2022 and adding a total of 362 stores to its development pipeline which spans 29 states and 17 countries.
Leading the way in new store development amongst FAT Brands' concepts was Fatburger and Buffalo's Express with 86 stores, Fazoli's with 61, Round Table Pizza with 56, and Twin Peaks with 50. Noteworthy franchise deals included a combined 80-store development agreement for 40 Fatburger and Buffalo's Express locations and 40 Round Table Pizza restaurants in the state of Texas, a 32-store agreement for Twin Peaks in Mexico, and a 10-store agreement for Johnny Rockets in Israel.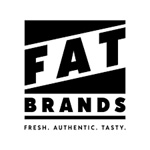 Other strategic deals included 10 Marble Slab Creamery locations in Egypt and a 9-store development deal for Fazoli's in Phoenix. The record-breaking development activity by the company will also bring its iconic portfolio to highly anticipated areas, such as Fatburger arriving in Florida, Puerto Rico and Atlanta, Fazoli's landing in Louisiana and Dallas, and Twin Peaks growing its presence in Chicago.
"We are extremely proud of our organic growth and the performance of our team in 2022," says Taylor Wiederhorn, chief development officer of FAT Brands. "Franchisee interest was at an all-time high from both new and existing franchisees, which speaks volumes to our robust portfolio of brands that continue to deliver strong same-store sales and attract new fans around the globe. This year, we will remain focused on converting our over 1,000-unit pipeline into new stores, approximately 175 of which are set to open in 2023, along with continuing to fuel our long term growth with additional development deals."
For more information, visit www.fatbrands.com.
SOURCE: FAT Brands Inc.