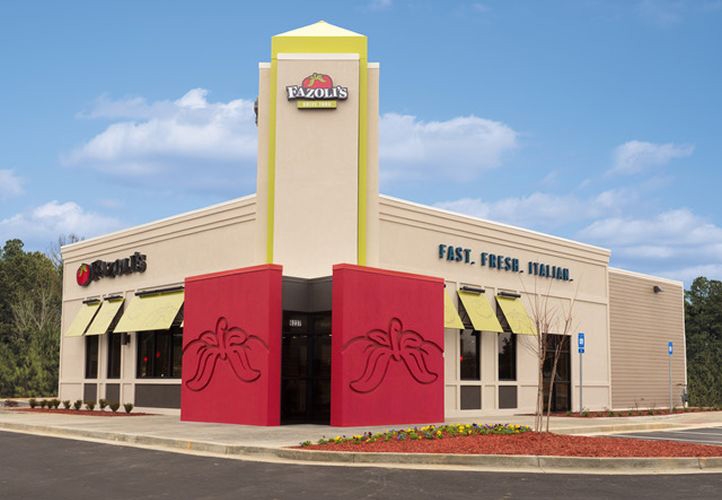 Lexington, Ky. — Fazoli's, America's largest fast-casual Italian restaurant brand, has signed an agreement with the TA Restaurant Group, a division of TravelCenters of America LLC (TravelCenters), operator of the TA® and Petro Stopping Centers® travel center brands, to bring its restaurants to highway travelers across the country.
The Lexington, Kentucky-based company has finalized a deal to open four new locations in Connecticut, Oklahoma, Texas and Michigan TA and Petro locations over the next year.
"Our mission at Fazoli's is to serve America premium quality Italian food, fast, fresh and friendly. I can't think of a better opportunity to do this than on America's highways with a company like TravelCenters, which is known for meeting the needs of today's travelers," says Carl Howard, president and chief executive officer of Fazoli's.
The first of the four restaurants will debut late this summer in Milldale, Conn., followed by two more opening early fall at TA and Petro locations in Oklahoma City and San Antonio. The fourth is slated for early 2018 in Monroe, Mich.
"At TravelCenters, we focus on providing our customers with the variety they crave for while traveling the interstate. Fazoli's provides us with a quality Italian cuisine offer that both interstate travelers and local residents will find themselves coming back for," says John Ponczoch, senior vice president of TA and the leader of the TA Restaurant Group.
This agreement is the latest in a series of business moves and continuing brand refresh efforts for Fazoli's that has contributed to now 16 consecutive quarters of same-store sales growth. Most recently, the company announced the complete removal of all artificial sweeteners, flavors, preservatives and colors from its food menu. Fazoli's supply chain is currently 80% free of all artificial ingredients, and is on schedule to be completely clean by June 19, 2017.
Building on this success, Fazoli's will begin remodeling select locations with a new, contemporary look and feel to create a better customer experience for its guests. Several locations are scheduled to be remodeled through this summer and will feature textured white brick and other natural materials, as well as Wi-Fi bars and communal dining tables.
With nearly 220 restaurants in 25 states, Fazoli's is currently seeking single- and multi-unit operators to join its growing, successful franchise network and is targeting new markets across the U.S. For more information, visit www.ownafazolis.com.
TravelCenters of America LLC (TravelCenters), headquartered in Westlake, Ohio, conducts business in 43 states and Canada, principally under the TA® and Petro Stopping Centers® travel center brands and the Minit Mart® convenience store brand. For more information, visit www.ta-petro.com.
The TA Restaurant Group includes more than 850 quick-service, full-service restaurants and other food outlets, including 10 proprietary restaurant brands including Quaker Steak & Lube, Iron Skillet and Country Pride. The TA Restaurant Group is a division of TravelCenters of America LLC, which offers diesel and gasoline fueling, restaurants, truck repair facilities, convenience stores and other services in 43 states and in Canada. For more information, visit www.ta-petro.com.
SOURCE: Fazoli's