Dallas and New York City — Fiesta Restaurant Group, Inc., parent company of the Pollo Tropical® restaurant brand, and Authentic Restaurant Brands (ARB), a portfolio company of Garnett Station Partners, LLC, a New York-based principal investment firm, have entered into a definitive agreement under which a wholly owned subsidiary of ARB will acquire Fiesta in an all-cash transaction.
ARB's current brands include Primanti Bros Restaurant & Bar, P.J. Whelihan's Pub & Restaurant and Mambo Seafood. ARB is led by industry veterans including Chairman Alex Macedo and CEO Felipe Athayde. Upon closing the transaction, Fiesta will operate as a privately held company and Pollo Tropical will remain based in Miami. Fiesta's leadership team will continue to operate Pollo Tropical as an independent brand within the ARB platform.
The definitive merger agreement has been unanimously approved by Fiesta's board of directors.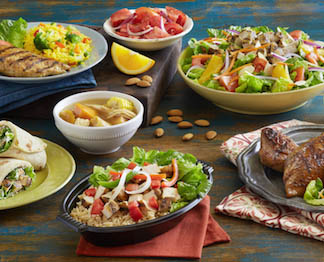 "The transaction validates the actions we have taken to position Pollo Tropical in our markets, enhance the guest experience and improve performance across our footprint," says Dirk Montgomery, president and chief executive officer of Fiesta Restaurant Group. "With this transaction, Fiesta will be better positioned financially and operationally to advance our mission of providing great food and hospitality to our guests. Garnett Station has a proven track record of successfully identifying and partnering with iconic, regionally focused brands to help accelerate their growth. We look forward to working closely with Alex, Felipe and the rest of the Garnett Station and ARB teams and to benefiting from their extensive restaurant, digital and analytical expertise as we focus on supporting the success of our brand, franchisees and people."
"We have been fans of Fiesta and their Pollo Tropical restaurants for some time," says Macedo, chairman of Authentic Restaurant Brands. "Pollo Tropical restaurants are a mainstay on the dining scene throughout Florida, and we are confident that ARB is a perfect partner to harness the power of the brand for the future."
"Fiesta and Pollo Tropical restaurants are a natural fit into ARB's existing portfolio," says Matt Perelman, managing partner and co-founder of Garnett Station Partners. "Pollo Tropical restaurants have a storied heritage and a deep-rooted connection with their local communities that perfectly align with ARB's ethos and value proposition. ARB looks forward to working with Dirk and Fiesta's leadership."
The transaction is expected to be completed in the fourth quarter of 2023.
Jefferies LLC is acting as lead financial advisor and Gibson, Dunn & Crutcher LLP is serving as legal counsel to Fiesta in connection with the proposed transaction. Houlihan Lokey Capital, Inc. is acting as financial advisor to the Special Committee of the Fiesta board of directors. Guggenheim Securities is serving as lead financial advisor and Kirkland & Ellis LLP is acting as legal counsel to ARB and Garnett Station. William Blair & Company, LLC also is serving as a financial advisor to the Board of Directors of ARB.
Fiesta Restaurant Group, Inc., owns, operates and franchises for the Pollo Tropical restaurant brand. The brand specializes in the operation of fast-casual/quick-service restaurants. For more information, visit www.frgi.com.
Authentic Restaurant Brands is a holding company of powerhouse, regional food and beverage brands. Established in 2021, ARB is a Garnett Station portfolio company whose brands include Primanti Bros Restaurant & Bar in Pennsylvania, West Virginia, Ohio and Maryland; P.J. Whelihan's Pub & Restaurant in the Greater Delaware Valley including Philadelphia and South Jersey; and Mambo Seafood in Houston. For more information, please visit www.authenticrb.com.
Garnett Station Partners is a principal investment firm founded in 2013 by Matt Perelman and Alex Sloane that manages over $2 billion of assets. For more information, visit www.garnettstation.com.
SOURCE: Fiesta Restaurant Group, Inc.