— By Lesley Dunham —
[EDITOR'S NOTE: This column originally appeared in our April 2021 magazine.]
Before you jump into spring, be sure to schedule a property inspection.
After the last snow melts and before you jump into spring, it is vital to organize a property inspection. Inspecting the condition of your site after the winter is an important step to putting your best foot forward. By setting up an inspection, you create an opportunity to hold your snow removal contractors accountable for any damage to your landscaping, hard surfaces or other key areas.
Having an expert advocate during these inspections can help save you and your business a great deal of money. An Exterior Services Management (ESM) company can serve as inspectors, creating careful documentation of the condition of your sites. Replacing damaged fences, broken shrubs, cracked building facades, sidewalks, parking lots and curbing are all major expenses that can occur during snow removal. Timely inspections can help identify these damages and help you hold a contractor accountable before releasing final payment.
Flourish and Bloom
Inspections can also be used to identify areas of improvement. This method is particularly important when looking at landscaping. Knowing in advance which properties capture the eye through flourishing landscaping can help set a brand standard. Once you have set that standard, you can then better plan out what kind of budget you will need to provide some TLC to other sites.
Imagine you receive word that some VIPs are coming to town to view your properties or are looking to purchase properties from you. You want to make sure they visit the most appealing properties but only have a few photos to make your choice from. That is why regular inspection is so important. By having qualified inspectors regularly view your properties you will have more than just a few photos, you will have a detailed report on each location.
Inspecting your properties can help identify which of your properties are not meeting code and what needs to be rectified before fines are issued. Before-and-after inspections are key to closing out existing violations and keeping the municipality apprised and up to speed on progress.
New Beginnings
Opening a new location can be a costly affair and fraught with potential pitfalls. This is where an ESM can make all the difference. A qualified ESM will help you develop a plan featuring major milestones along the path to project completion. The plan will include regular inspection reports from the ESM. Great ESM companies offer online portals allowing you to view these reports right away including a collection of photos from each inspection. Not only will these inspections provide you with great information they will also help gauge if the project is on schedule.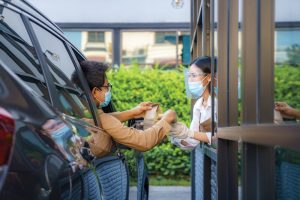 Property openings are a bit like your prom night. You spend weeks planning for the big night, meticulously picking out each detail, hoping your date (the store) is doing the same. That night, you turn up looking your best and find that your date matches you perfectly. Every photo that night turns out perfect and you become the talk of the town.
It may sound like a fairytale, but a great opening can make the difference between a night to remember and a night you hope to forget. Not only does a great opening set your brand up for success but it can also build a strong relationship with your local government. By having the reports at your fingertips, you can provide your municipality with all the information they require to clear code and issue your occupancy permit without delay.
Changing Your Colors
A modern brand image conveyed through new signage and updated store fronts can help entice new customer groups to increase sales. An ESM can conduct a property inspection at your request that specifically focuses on the appearance of key areas throughout your business. Through a detailed report including a collection of photos, you will be provided the background needed to determine sign placement, number of signs and the type of sign.
For businesses that have drive-thru areas, curbside pickup or outdoor seating, an inspection will show you how signage can change the customer interaction. Maybe your menu boards need to be larger or better illuminated? Could additional signage help divert traffic away from your outdoor seating areas, limiting noise and improving privacy? These are the types of questions that an inspection could help answer.
The Last of the Blooms
It may not be pretty or exciting, but you still need to ensure that your dark or idle properties are safe. Use inspections to limit your liability risk and if you are trying to sell, to ensure the site is appealing for a potential buyer. Deteriorating sites can pose a slew of problems. Do you have uninvited guests staying rent free? Has your property become an art canvas or just a disaster area with a red carpet laid out for Mr. Trip and Lady Fall?
Inspections can be conducted on a custom schedule that meets your budget needs. However, it is vital to use regular inspections to protect your business.
Full Circle
Inspecting your properties before the snow flies gives you the security of knowing that you can start your spring next year on the right footing. Make sure you schedule a full property inspection for the fall to prepare your site for the harsh aspects of winter. Document the status of your irrigation to ensure back flow is turned off and blown out, preventing burst or frozen pipes. Make note of new concrete or asphalt not only to identify potential damage after the season but also to help create your snow and ice removal contracts. Finally, identify areas of new landscape where damage could occur from snow plows or the ice melt used by contractors.
Fall poses its own challenges. Clogged storm drains, damaged lawns from decaying leaves and hidden homes for rodents can all cause problems through the winter and into the spring. Don't let these problems go unnoticed or undocumented as they are major expenses which will affect your bottom line.
— Lesley Dunham is the director of quality service inspectors with DENTCO, a provider of exterior services to restaurants across the U.S. She has been with DENTCO for 20 years and manages the property inspectors nationwide.
classic-editor-remember:

classic-editor

abkw-text:
Tagged under