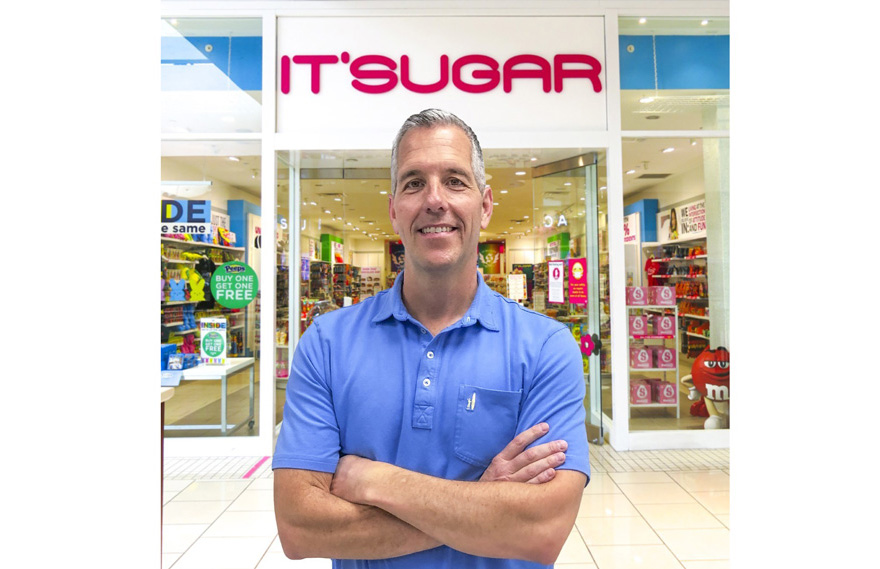 Fort Lauderdale, Fla. — IT'SUGAR, one of the largest specialty candy retailers in North America with 96 retail locations, has appointed Mike Koempel as chief operating officer. He brings to the company extensive experience in strategy, finance, operations, IT and merchandise planning and allocation.
Most recently, Koempel spent over 3 years at multibillion-dollar retailer Victoria Secret Lingerie as executive vice president/chief operating officer from 2017 to 2020. Prior to Victoria Secret Lingerie, Koempel served as executive vice president/chief financial officer at L Brands' Mast Global Division from 2007 to 2017. Before that, he spent over 8 years in other various leadership and business roles at L Brands.
"We are very excited to welcome Mike as chief operating officer of IT'SUGAR," says Jeff Rubin, CEO of IT'SUGAR. "I am confident that he will help grow the IT'SUGAR brand and deliver the best possible employee and customer experience. He is a strong leader who I know will motivate the IT'SUGAR team to accomplish our goals and build on the company's success now and well into the future."
IT'SUGAR has opened 10 new stores in the past 6 months including a two-story, 10,000-square-foot store at Faneuil Hall in Boston. The company expects to announce more openings this year including its second candy department store in the United States at the Ala Moana Center in Honolulu.
Founded by candy veteran Jeff Rubin in 2006, this sweet experiential retail environment has become one of the largest specialty candy retailers in North America. The IT'SUGAR network consists of 96 retail locations in U.S. hotspots such as New York, Las Vegas, Los Angeles, San Francisco, Miami, Dallas, Houston, and Chicago. IT'SUGAR is a member of BBX Capital Corporation's family of companies and a subsidiary of BBX Sweet Holdings, LLC. For more information, visit www.itsugar.com.
BBX Capital, Inc. is a Florida-based diversified holding company whose principal holdings include BBX Capital Real Estate, BBX Sweet Holdings, and Renin. For more information, visit www.BBXCapital.com.
SOURCE: IT'SUGAR
classic-editor-remember:

classic-editor

abkw-text: