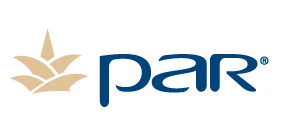 New Hartford, N.Y. — Jack in the Box Inc. has selected PAR Technology Corporation's PAR EverServ® hardware and service solutions for all of its Jack in the Box® and Qdoba Mexican Grill® corporate stores and has named PAR as the approved hardware terminal vendor for all franchise locations.
Jack in the Box Inc. is a San Diego-based restaurant company that operates and franchises Jack in the Box® restaurants, one of the nation's largest hamburger chains, with more than 2,200 locations. Additionally, through a wholly owned subsidiary, the company operates and franchises Qdoba Mexican Grill®, a leader in fast-casual dining, with more than 600 locations.
Jack in the Box's selection of the PAR technology solution was based on many factors including:
• Reputation: For more than 30 years, PAR has built a reputation for quality hardware solutions.
• Flexibility: The PAR Technology solution has the ability to provide a reliable hardware platform, nationwide installation expertise and on-site support options.
• Service: PAR's technical and field service organizations have been supporting customers for more than 30 years with a proven track record of meeting or beating SLA (service level agreement) requirements.
"We were looking to partner with a vendor that offered a reliable and cost-effective technology platform. PAR was able to deliver a solution that not only met our platform requirements, but had the expertise and resources to implement our efficient rollout strategy," says Jeff Marshall, chief information officer of Jack in the Box, Inc.
For more information on Jack in the Box and Qdoba, visit www.jackinthebox.com or www.qdoba.com. For more information on PAR Technology Corporation, visit www.partech.com.
SOURCE: PAR Technology Corporation
Tagged under