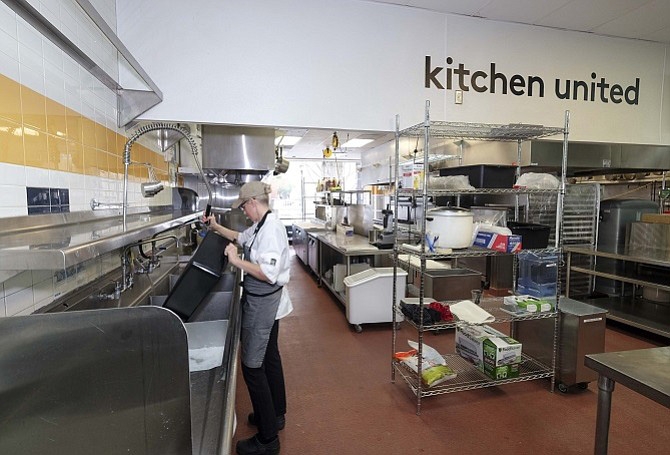 Pasadena, Calif. — Kitchen United, the virtual restaurant center for innovative brands building off-premise through pickup and delivery, has made a series of executive team hires to support its national rollout and expansion plans. Kitchen United plans to open 15 kitchen centers by the end of 2019.
Michael Montagano has joined the company as chief financial officer. Montagano has strong expertise scaling concepts, joining from Mopro where he grew the brand into an international technology company that assists restaurants in establishing and expanding their digital presence.
Craig Cochrane has joined as executive vice president of marketing, where he will spearhead all marketing efforts for Kitchen United on a local and national basis, and will also advise restaurant partners on how best to maximize the relationship. He most recently served as the senior vice president of digital strategy for the Special Olympics World Games.
Jessi Moss has joined as executive vice president of information technology and brings vast experience in the restaurant, retail, food and beverage supply chain industries to Kitchen United. He is a highly accomplished IT executive with deep expertise in developing and implementing customer facing systems and infrastructure. Prior to Kitchen United, he led the business technology initiatives for Pick Up Stix, Leeann Chin, Mandarin Express and City Brewing Company.
Joy Chang-Lai has joined the company as executive vice president, data strategy & revenue growth. Chang-Lai most recently served as vice president of corporate strategy and general manager, travel, for Internet Brands and previously held positions at The Wonderful Company, Bain & Company and Chevron.
"We are very proud to have built a first-class leadership team at Kitchen United as we continue on our path toward becoming a national brand that serves an important function in the growth of leading restaurant brands," says Jim Collins, CEO of Kitchen United. "Our management team not only guides our own business, but plays an important advisory role to the restaurant partners that we work with. We are proud to welcome Michael, Craig, Jessi and Joy to the Kitchen United family."
Kitchen United is playing a critical role in making the restaurant industry's opportunity in off-premise and delivery a reality. Each Kitchen United kitchen center houses 10 to 20 restaurant partners, helping restaurant operators streamline off-premise pickup and delivery without disrupting dine-in customers. As it expands nationally, it is allowing brands to enter new markets without the costly buildout of a new restaurant. The company also provides its restaurant partners with consumer and operational insights in order to customize their business to best meet local demand, improve productivity and drive increased revenue.
Kitchen United has hired additional leadership across a variety of roles. For more information, visit https://www.kitchenunited.com/cook/leadership/ or http://www.kitchenunited.com.
SOURCE: Kitchen United