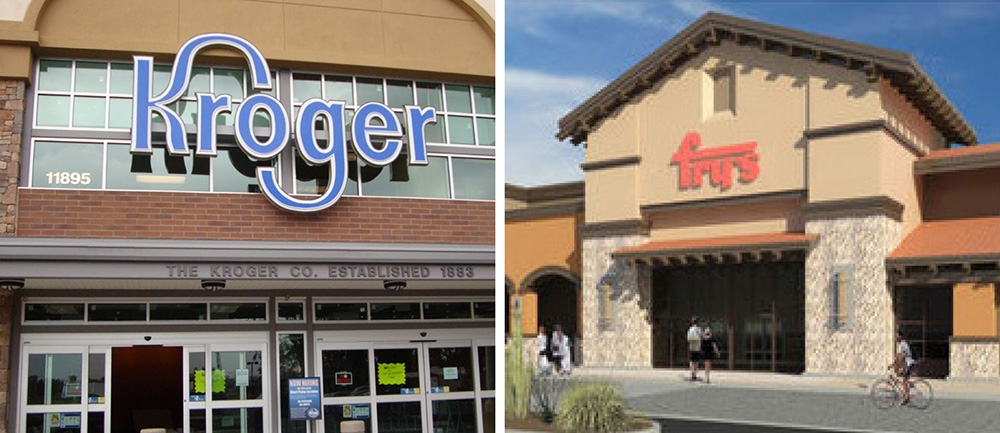 Cincinnati — The Kroger Co. has named key leadership promotions to support Restock Kroger. Steve McKinney, currently president of the Fry's Food Stores division, has been promoted to senior vice president of retail divisions for the company, effective February 5, 2018. Monica Garnes, currently corporate vice president of produce-floral merchandising, will succeed McKinney as president of the Fry's division.
McKinney began his career with Kroger in 1981 as a clerk for Florida Choice Supermarkets, a former Kroger banner. While there, he advanced to store manager, buyer and field representative. In 1988, he joined Fry's in Phoenix and served in various leadership positions. He was named vice president of operations for Fry's in 1998. In 2006, McKinney was named vice president of operations for Kroger's Southwest division. In 2007, he was named vice president of operations for the company's Ralphs division. McKinney was named president of Fry's in 2013.
"Steve's nearly 37 years of Kroger experience and deep knowledge of food retail will help our divisions continue to execute with excellence," says Mike Donnelly, Kroger's executive vice president and chief operating officer. "We look forward to him joining our senior leadership team as we continue to drive Restock Kroger."
Garnes launched her career with Kroger in 1995 when she joined the management training program in the Columbus, Ohio, division. She held a variety of leadership roles in her 23-year career with the company, including human resources coordinator, produce buyer, store manager, public affairs manager and district manager before advancing to produce-floral merchandiser in the division. Garnes was promoted to vice president of merchandising for the Fry's division in 2013, and named to her current role in 2015.
"Monica is a recognized leader in our business and across the industry," says Donnelly. "She combines a willingness to embrace fresh ideas with a keen business savvy that yields real results. As the company's first African-American division president, we are excited to have Monica drive and influence change in our company through her expertise and perspective, and we are eager for her to bring her passion for people and results to Fry's."
Tolleson, Ariz.-based Fry's operates 123 stores.
Cincinnati-based The Kroger Co. has 2,793 retail food stores under a variety of local banner names in 35 states and the District of Columbia.
SOURCE: The Kroger Co.
Tagged under