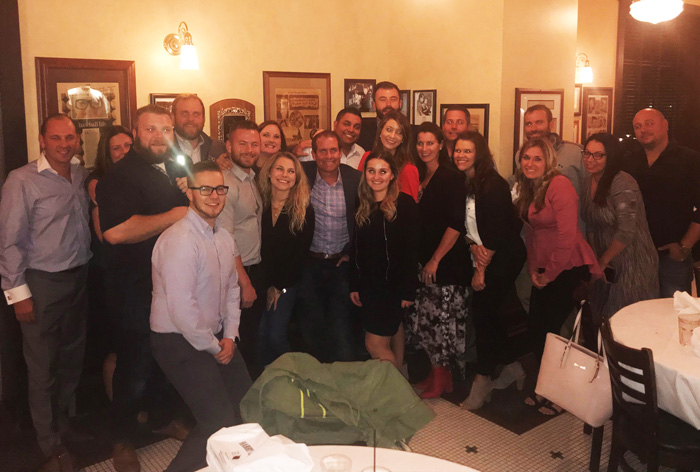 Oak Brook, Ill. — Let's Pave LLC, a national provider of specialized paving services and solutions, has been named one of Inc. magazine's Best Workplaces for 2019 in the fast-growing private company sector.
The Best Workplaces list appears in the June 2019 issue of Inc. magazine and is the result of a wide-ranging and comprehensive measurement of private American companies that have created exceptional workplaces through vibrant cultures, deep employee engagement and stellar benefits.
Each nominated company participated in an employee survey, conducted by Omaha's Quantum Workplace, on topics including trust, management effectiveness, perks and confidence in the future. Inc. gathered, analyzed and audited the data. All employers were ranked using a composite score of survey results.
The strongest engagement scores came from companies that prioritize the most human elements of work, including recognition and performance management. With a strong focus on synergy and collaboration, Let's Pave was among the highest ranked employers out of the nearly 2,000 surveyed.
"It's no accident that our company name evokes collective action. At Let's Pave, we believe it takes a team to accomplish great things," says C.B. Kuzlik, president. "Our team regards each other as family and achieving this honor is a testament to our close-knit culture. I feel so fortunate to work alongside people that genuinely appreciate each other and enjoy our life's work."
While researching the finalists, Inc. and Quantum saw distinct themes among winning workplaces including providing health insurance, offsite retreats to relax and recharge, and rewards for length of service.
"With today's tight labor market, building a great corporate culture is more important than ever," says Inc. magazine's editor-in-chief, James Ledbetter. "The companies on Inc.'s Best Workplaces list are setting an example that the whole country can learn from."
Let's Pave LLC provides complete preventative and structural parking lot maintenance services to commercial and industrial properties nationwide as well as partner solutions including pavement planning, contractor procurement and project management. For more information, visit www.letspave.com.
SOURCE: Let's Pave
classic-editor-remember:

classic-editor

abkw-text:
Tagged under