— By TJ Durham —
Four keys to successful property management.
Often flying under the radar, a trusted property manager is among the most valuable assets a retail owner can have in its corner. The role goes far deeper than landscape and curb appeal — it also includes managing the finances and operations of the asset, creating a budget and working within that budget to hire contractors for routine maintenance, fit-outs and overseeing basic improvements on the property. The ability to rely on a professional who can seamlessly maximize the profitability of a property and manage its day-to-day takes a huge weight off of the shoulders of the owner. In my 12 years of experience in property management, I've gathered some best practices that I find myself coming back to time and time again.
Understand the End Game
The first and most important element of property management is to have a solid understanding of the client's long and short term goals. This understanding creates the basic foundation for a successful working relationship. While goals will vary depending on if the asset is a long term hold or a value-add and sell, a good property manager must weigh maximizing the value of the asset versus maximizing cash flow. The key is to ask the right questions and listen. We're all working on the same team, toward the same goal, so it is paramount to be aligned with your property owner so you can determine how success will be defined.
Use Technology to Your Advantage
It is also crucial to set a system of processes and procedures early on and apply it consistently when working with both owners, tenants and contractors. One of the best and most efficient ways to accomplish this is to make use of the technology made available to you. Using digital tablets, for example, brings the convenience of your desktop workspace into your car or your client's office. We now have the ability to carry around thousands of photos and documents and have access to numerous programs that enable us to track projects, budgets, correspondence; and collaborate remotely with the rest of the team when on location.
Maintain Contractor Relations
The third key to successful property management is the ability to leverage relationships with local contractors. As the middle-man between owners and contractors, it is of the utmost importance to make sure both parties are on the same page at all times when it comes to timelines, design elements, budgets and scope of work. This boils down to clear and consistent communication with both sides, providing ample detail and clarity and leaving no room for interpretation by contractors. By forming these mutually beneficial relationships, you are able to maximize the value of their services and realize economies of scale.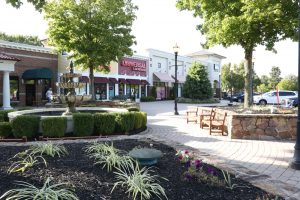 Tend to the Tenants
In conjunction with keeping up good relationships with contractors, fostering good tenant alliances is equally important. In today's economy where retail sales continue to shift to digital channels, now more than ever it is important for tenants and owners to work collaboratively to drive sales to the shopping center.  A good property manager is the ambassador of goodwill to ensure that the property is helping the tenant find success. The best way to foster good relations is through accessibility, responsiveness and transparency. The property manager, who acts as a representative of the owner, must make themselves available to tenants when they are experiencing an issue and address their concerns in a timely fashion. While tenants may not always get the answer they'd like to hear, it is imperative to provide feedback in a clear and thorough manner.
In the end, a property manager operates as an extension of the property owner and must present as such, creating and maintaining good working relationships with contractors and retailers that occupy the space. Understanding the overall goal of your client will set you up for success, while communication, collaboration and efficiency are key drivers for productivity and profitability.
— TJ Durham is senior vice president of management services at Metro Commercial. For more information, visit www.metrocommercial.com.
classic-editor-remember:

classic-editor

abkw-text:
Tagged under