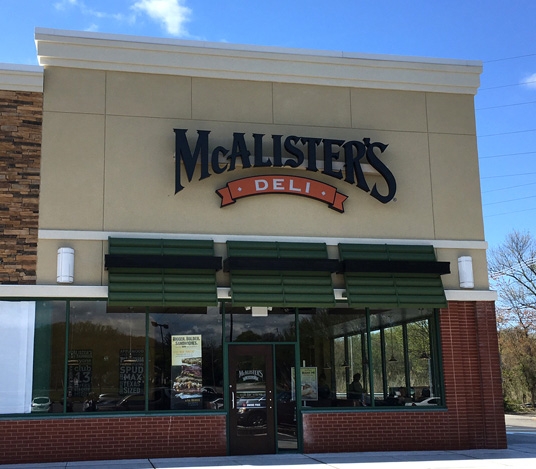 Livingston, N.J. — McAlister's Deli recently opened at The Shoppes at the Livingston Circle in Livingston, N.J. The restaurant, which occupies approximately 3,000 square feet, marks the fast-casual chain's first location in New Jersey.
"The demand for fast-casual restaurants continues to grow in key markets across the United States," says Peter Schofel, managing partner of Eastman Companies, which manages and developed the 93,000-square-foot shopping center. "The Shoppes at the Livingston Circle provided this business owner with the opportunity to enter a new market at a successful and well-shopped retail center. We are pleased to welcome McAlister's Deli to our growing retail tenant mix, and are confident the restaurant will become an integral part of the local dining landscape and a strong part of the community."
McAlister's Deli joins a host of new retailers, restaurants and service providers that have recently opened in Livingston. In the last 18 months the township has seen more than 30 new businesses either set up shop or announce plans to open here, including leading national brands such as beauty superstore ULTA, 18/8 Fine Men's Salon, The Container Store, Buy Buy Baby, World Market, DSW Shoes, TJ Maxx and Nordstrom Rack, among many others.
Headquartered in Livingston, N.J., Eastman Companies and its affiliated companies have been in business for 38 years. The company boasts a portfolio of more than 2 million square feet of office, retail and industrial space located in Essex, Morris, Bergen and Burlington counties.
SOURCE: Eastman Companies