Los Angeles — Milk Jar Cookies, a growing gourmet cookie shop born in Los Angeles, has launched its franchising program in 39 states across the country.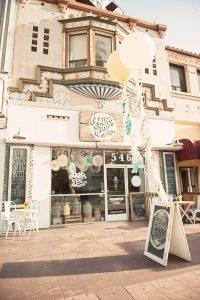 "The Milk Jar Cookies brand has waited 10 years to prove the concept, maintaining our hands-on baking method, perfecting our recipes and protecting the integrity of an extraordinary cookie community bond," says Courtney Cowan, founder of Milk Jar Cookies and author of "The Milk Jar Cookies Bakebook." "We are now ready to partner with others to help share this vision; you don't need to be a professional baker or a serial entrepreneur to join our franchising family, just have an entrepreneurial spirit."
The concept is famous for its homemade and hand-rolled cookies. The first location opened in 2013 on Wilshire Boulevard in Central Los Angeles, and the second one in Encino, Calif., will open this summer.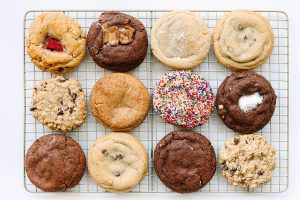 Milk Jar Cookies plans to leverage its dedicated corporate team and technology to support franchisees through onboarding. The team includes Matt Hale, an experienced franchisor, franchising expert and consultant, to oversee and advise the growth of franchising efforts in the target expansion areas. At a high level, this will include robust training, site selection, real estate, construction, pre-marketing, hiring, location opening training and support, grand opening, and ongoing operations/marketing support.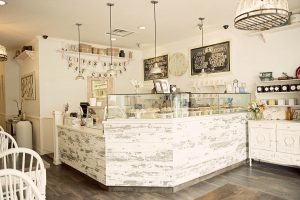 "Having been deeply involved in the franchising industry for years, I've come to understand the essential ingredients that create a successful brand and franchise, and Milk Jar Cookies embodies those qualities wholeheartedly," says Hale. "Their commitment to preserving the culture of 'cookies and kindness' and vetting exceptionally qualified individuals sets them apart, ensuring that every franchisee they bring on board is not just a business partner, but a dedicated ambassador of the Milk Jar experience."
Milk Jar Cookies stores require a minimum of 800 square feet, 15 feet of store frontage minimum, and a preference for end-cap or inline locations in well-curated collectives featuring other unique brands. The company aims to establish its presence in neighborhood and daily-needs centers with favorable demographics, targeting areas with a population of at least 50,000 households within the trade area and a median household income of $75,000 per year.
From Portland, Me., to Portland, Ore., Milk Jar Cookies ships regularly to all 50 states. For more information, visit https://milkjarcookies.com/.
SOURCE: Milk Jar Cookies