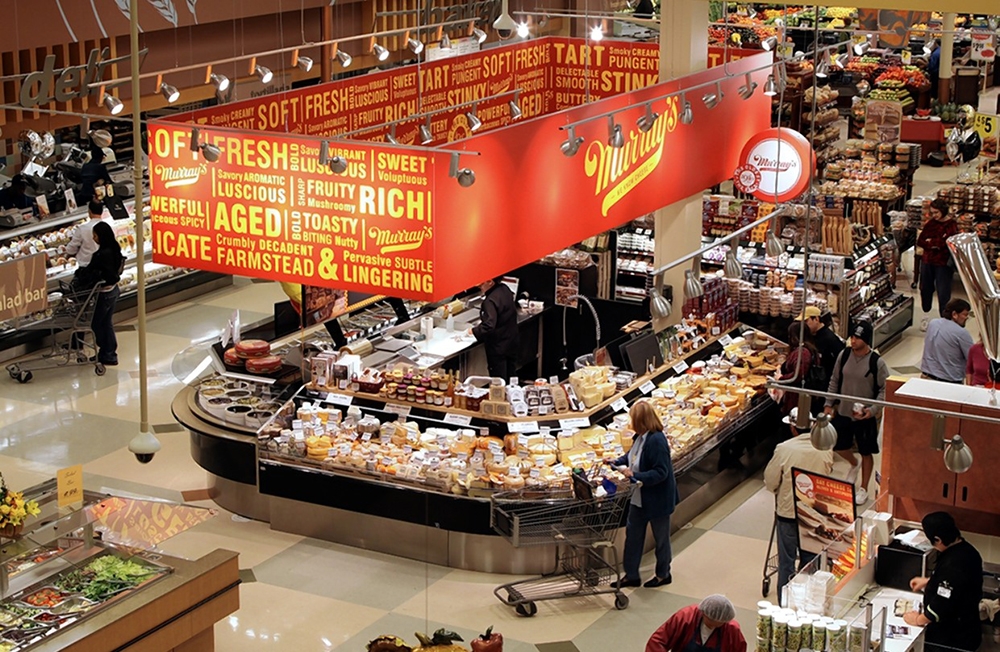 Cincinnati and New York — Murray's Cheese and Kroger will open their 400th store location near Houston tomorrow. The iconic cheese shop, which opened in 1940 in New York, offers the finest selection of cheese, meat and specialty food items to Kroger, whose family of stores includes Fred Meyer, King Soopers, Dillons, Ralphs and QFC locations across the United States.
"Our mission is to continuously educate ourselves and our customers on the pleasures of cheese," says Nick Tranchina, executive vice president at Murray's Cheese. "As we pass this milestone, it's exciting to see that every day we get to live our mission in ways we would have hardly thought possible when we started this journey with Kroger 10 years ago."
Murray's Cheese shops in Kroger stores carry hundreds of cheeses, charcuterie, olives, crackers and specialty food items from all over the world. The 400th Murray's Cheese and Kroger shop is located in Spring, Texas.
Founded in 1940 in the heart of Greenwich Village, Murray's Cheese is one of New York's most beloved cheese shops. Murray's flagship stores on Bleecker Street and in Grand Central Station's food market offer hundreds of domestic and imported artisan cheeses, along with a large selection of specialty goods.
SOURCE: The Kroger Co.
Tagged under