— By Michael Spataro —
Why intelligent automation will be key for successful workforce management in 2023 and beyond.
Throughout 2022, many businesses were left scrambling to fill shifts, properly serve customers and attract and retain hourly employees. In 2023, businesses in the retail, hospitality and restaurant industries will need to find new ways to manage their hourly workforce, find ways to streamline their labor operations and operate more effectively — while also delivering a better experience for their frontline employees and customers. The solution: intelligent automation powered by workforce management.
Intelligent Automation
Next-generation workforce management (WFM) solutions use artificial intelligence (AI) to improve and automate decision-making and accelerate the execution of those decisions. For example, a business can leverage intelligent automation to instantly predict demand across all customer touchpoints and locations by synthesizing historical data and ongoing operations to instantly create optimized employee schedules.
The solutions are self-learning and continuously improve, providing transparency into decision-making while always allowing for human interaction when appropriate. From budgeting to demand forecasting to scheduling and time attendance, intelligent automation is freeing up managers to focus on their employees — and their customers — and enabling unprecedented levels of productivity.
Demand Forecasting
To accurately predict how many workers are needed within a store at any given time, employers can use intelligent automation powered by the latest workforce management solutions to predict demand across all customer touchpoints and locations easily. In fact, according to our Seasonal Worker Survey, an automated demand forecasting tool was one of the top three things that managers reported would make their lives easier.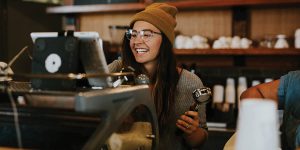 By analyzing a wide range of data points, including historical data, ongoing operations and future events like weather and local events, managers can create the optimal labor plan — without any extra work. This ensures the business is optimally staffed every day, with the right number of people to cover each shift.
Smart Scheduling
When it comes to managing hourly employees, scheduling is one of the most daunting tasks for managers. According to the survey, 70% of managers believe that matching employee preferences with the needs of the business is the hardest thing about creating schedules. Scheduling takes up a great deal of managers' time, especially when trying to be cognizant of workers' skills and schedule preferences, as well as compliance factors and labor budgets. This only becomes more complex during the holidays, when requests for time off increase as people make plans with friends and family. In cases like these, managers who are forced to rely on legacy workforce management systems or traditional spreadsheets will struggle to create schedules that meet the needs of both the business and the employees.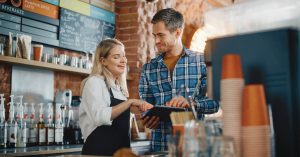 Additionally, scheduling autonomy and flexibility are the most important deciding factors for hourly employees when choosing a job, beyond pay. Evidenced by the 40% of seasonal employees that said their biggest concern for the holiday season was trying to manage work and family, also according to the aforementioned report.
With upward to 500,000 seasonal open positions, seasonal workers can be more selective in choosing their employment opportunities than ever before. Employers must evolve to meet their employees' expectations or risk losing talent to opportunities offering greater flexibility. Intelligent automation powered by the latest WFM solutions helps ease the stress on employers and managers while gifting employees the work/life flexibility they deserve. It uses AI and machine learning to automatically match labor needs with employee schedule preferences, and continuously learns from manager edits to generate the optimal schedule instantly.
In addition, it can automatically fill shifts based on skills or preferences, while also enabling self-service shift swaps and shift claims. This provides hourly employees with the gig-like flexibility they are increasingly coming to expect from their part-time jobs.
The Future of Workforce Management
In today's uncertain times, it is more important than ever for businesses in the retail, hospitality and restaurant industries to optimize operations and deliver new levels of value to customers, while also engaging — and retaining — their hourly workforce.
In 2023 and beyond, intelligent automation is the future of workforce management. Next-generation WFM solutions can enable you to leverage intelligent automation to create a store forecast, the necessary labor and a publishable schedule with little to no manager interaction. Not only that, but they can also automate the management of those schedules in the active week with limited to no manager interaction — freeing up your manager to focus on developing their employees and serving their customers.
— Michael Spataro is the chief customer officer at Legion Technologies. He has 30+ years of retail WFM, store operations and technology experience. He spent 16 years leading the retail and hospitality services practice group at Kronos. For 10 years, he was director of store technologies at Gap Inc. Previously, he led the Kronos Services Group at Axium. After being a customer, vendor and consultant, he has a unique vantage point when showing retailers how they can use Legion WFM to optimize labor efficiencies and empower frontline employees.