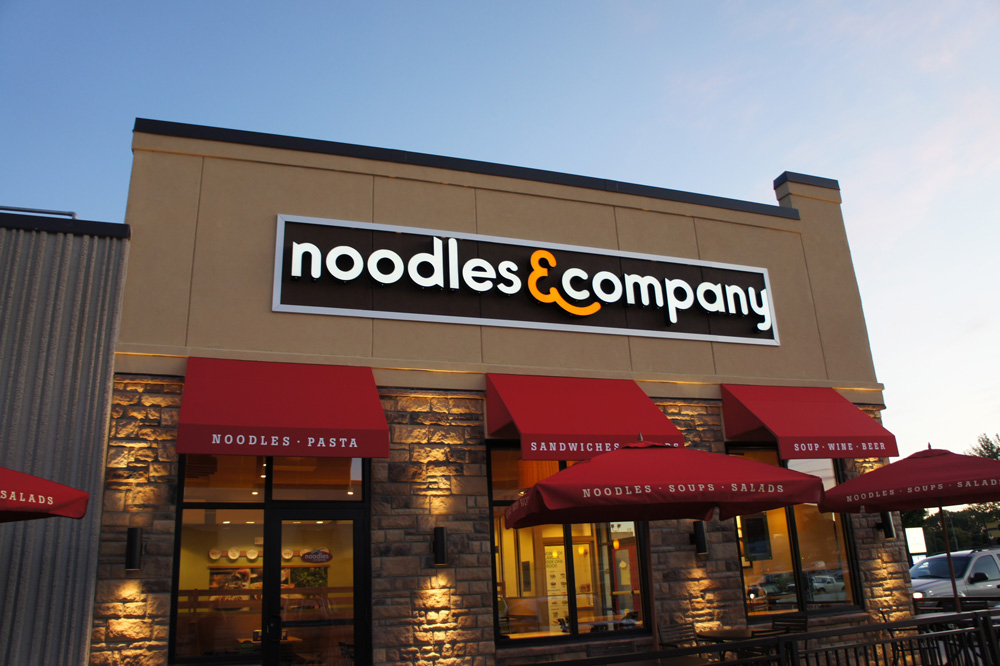 Broomfield, Colo. — Noodles & Company has targeted at least 7% systemwide unit growth beginning in 2022 and is leveraging franchise development to help meet that goal. Despite the many challenges the pandemic posed on the restaurant industry, Noodles was agile and quick to adapt, thanks to its pre-pandemic focus on enhancing digital capabilities for off-premise business. Noodles & Company currently has nearly 450 locations across 29 states.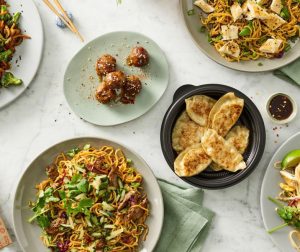 In 2020, Noodles & Company saw a 128% increase in digital sales, which accounted for 62% of sales. Prior to the pandemic, Noodles & Company was already operating 56% of its business in an off-premise setting and once COVID-19 hit, the company accelerated its plans and quickly pivoted operations to further accommodate the rapid change in guest behaviors. Significant contributors to its sales recovery include the ability to quickly adjust to an off-premise business model with convenient options like delivery, curbside takeout and Quick Pickup as well as back-of-the-house efficiencies.
Noodles & Company's delivers the ideal guest experience through:
Diverse Menu Options: Noodles & Company has a proven menu that is sure to satisfy the whole family's palate. Through efficient supply chain management and culinary innovation, Noodles has a great distribution system which provides fresh, high quality products to accommodate a variety of dietary needs such as vegetarian, gluten-friendly, paleo, Whole30 and more.
Distinctive Store Designs: Noodles offers a strong business model including options of flexible site selections and smaller footprints that cater to guests dining in and those looking to grab Noodles on the go. Off-premise dining has proven to be the key to a restaurant's survival throughout the pandemic. Noodles will continue to offer and improve options for guests to enjoy their food both in restaurant as well as convenient to-go options including Quick Pickup, curbside and delivery options, which will become even more prevalent in new restaurants. Recently, Noodles & Company has been streamlining operational procedures for a more efficient kitchen including the introduction of steamers to all restaurants by the end of 2021 which will reduce cook time by nearly a minute.
Digital Experience: The core of Noodles' off-premise model is the technology that allows for guests to interact with Noodles through an omnichannel experience. The Noodles Rewards app is designed to provide a dynamic guest experience.
"Noodles & Company is a differentiated concept, being the only brand that offers noodle dishes from around the world in a fast-casual setting. With no direct national competitors, Noodles is a trusted and successful partner for franchisees looking to be part of a leading concept," says John Ramsay, vice president of franchise sales. "There's great opportunity for growth in major, untapped markets and we're looking forward to working with franchisees who are well connected in their community, passionate about food, and are excited to bring fresh, delicious noodle dishes to their market."
The planned expansion will target select DMAs in the Southern and Southwestern markets including Alabama, Florida, Georgia, New Mexico, South Carolina and Texas. For more information, visit www.Noodles.com/Franchising.
Noodles & Company was founded in 1995. For more information, visit www.noodles.com.
SOURCE: Noodles & Company
classic-editor-remember:

classic-editor

abkw-text:
Tagged under