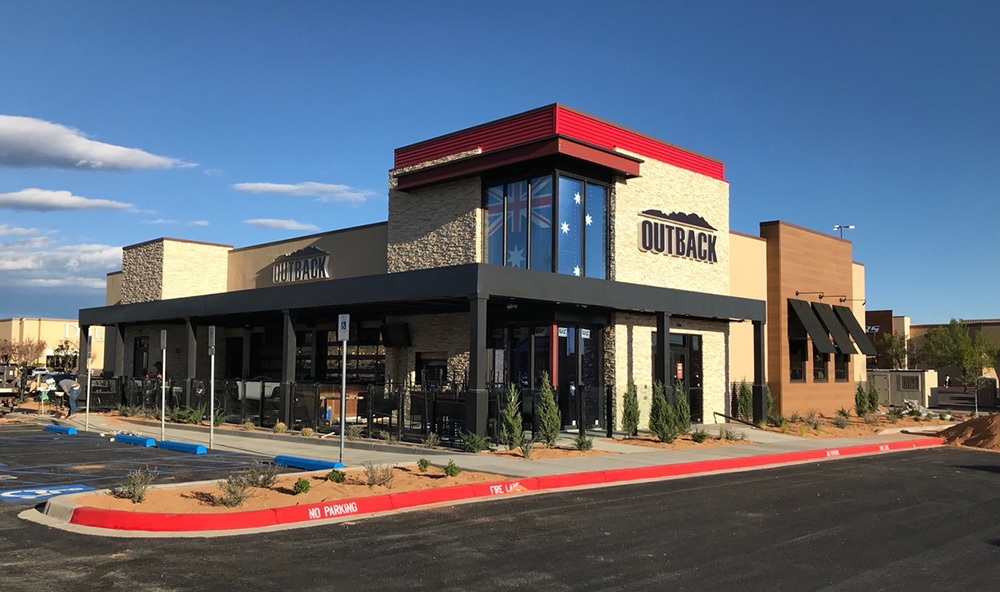 Santa Fe — On April 19, 2018, Outback Steakhouse® debuted its next-generation restaurant in Santa Fe, N.M.
The brand's largest franchisee group, Cerca Trova Restaurant Concepts, opened a new and improved Outback Steakhouse at 4250 Cerrilos Rd. The next-generation restaurant showcases a modern-day Australia design while embracing elements tailored towards Santa Fe's vibrant culture. It also has a spacious outdoor patio with fire pits surrounded by customized furnishings.
"We are really excited about the updated design and culinary offerings that [are] showcased at our new Santa Fe restaurant," says Steve Weigel, president and CEO of Cerca Trova. Santa Fe's remodeled Outback Steakhouse marks Cerca Trova's 104th location system-wide.
Outback Steakhouse is a premier, casual, Australian-inspired steakhouse concept with more than 750 locations in the U.S. For more information, visit www.Outback.com.
Cerca Trova Restaurant Concepts is a restaurant management company headquartered in San Diego. It is affiliated with dynamic brands including Outback Steakhouse. The company, formerly known as T-Bird Restaurant Group, has operated Outback Steakhouse restaurants throughout Arizona, California, Colorado, Nevada and New Mexico since 1994. The private-equity firm H.I.G. Capital owns the franchisee.
SOURCE: Outback Steakhouse