Belmar, N.J. — Playa Bowls, a leading superfruit bowl shop, has appointed Dan Harmon as its new chief executive officer. As CEO, Harmon will leverage his extensive industry experience to accelerate the company's overall growth strategies and performance. He succeeds Playa Bowls' co-founder Rob Giuliani, who will remain engaged in the business as chief innovation officer and continue to play a critical role in Playa Bowls' strategic development.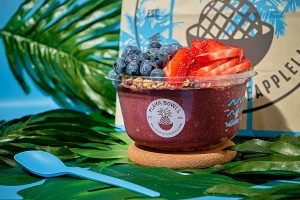 "Harmon has an exceptional reputation for exceeding business objectives and franchisee relationships in the restaurant industry and will be a valuable asset as we continue to grow and develop our company," says Giuliani. "Throughout his career, Dan Harmon has established himself as a leader who builds strong teams, drives great business results and develops trust with team members and franchisees. We're incredibly honored to have someone of his caliber join the Playa Bowls team."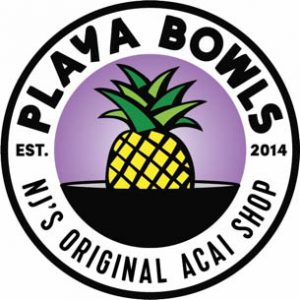 Harmon is a sought out, seasoned and accomplished franchise and restaurant industry veteran with leadership experience from some of the industry's most recognized and successful brands. Most recently, Harmon was the president and chief operations officer at Smoothie King where he launched several transformative initiatives focused on profitability, productivity and ease of operations. Prior to joining the Smoothie King team, Harmon spent more than three decades franchising and refining operational processes with Papa Murphy's, Potbelly Sandwich Works, Blockbuster and McDonald's.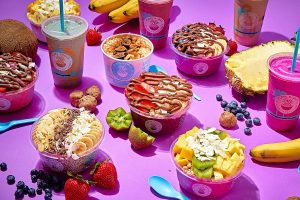 Since its inception in 2014, Playa Bowls has emerged as a leader in the national superfruit bowl shop segment. Today, the brand has 175+ shops systemwide, operating in 20 states. Under Harmon's leadership, Playa Bowls intends to continue to expand its domestic footprint across the U.S.
Known as New Jersey's original acai bowl shop, Playa Bowls is the nation's leading superfruit bowl shop serving up an extensive and unique menu of over 40 items including the bright flavors of acai, pitaya, green and coconut bowls alongside oatmeal bowls, juices, smoothies and coffee. What began as a pair of blenders, a patio table and a fridge in 2014 has flourished into more than 175 shops nationwide that operate in 20 states. For more information, visit www.playabowls.com/franchise.
SOURCE: Playa Bowls