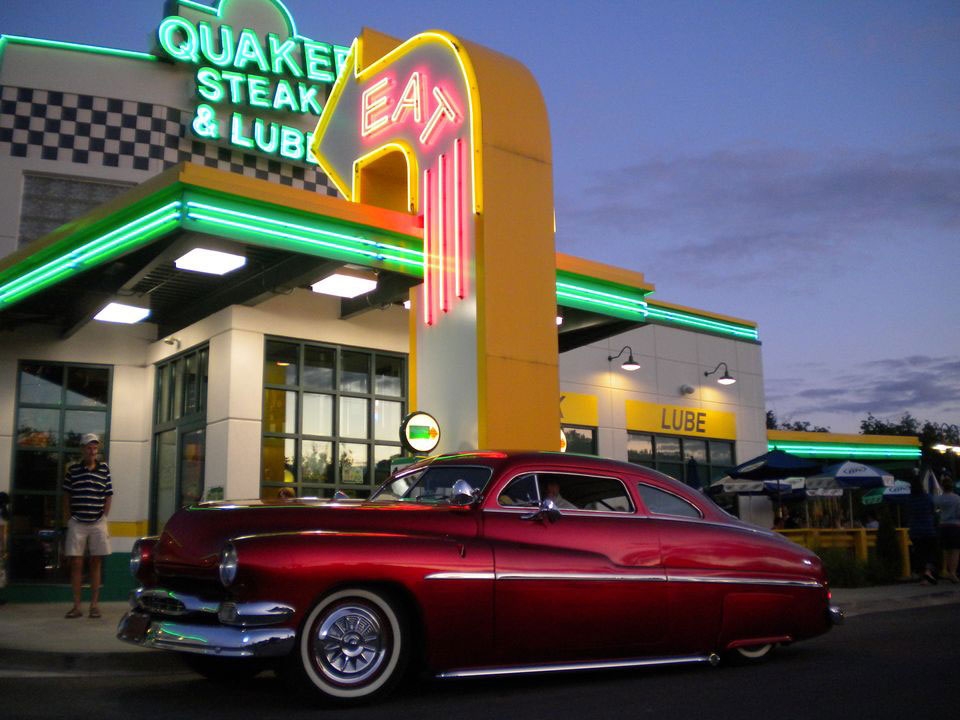 Westlake, Ohio — Family casual-dining franchise Quaker Steak & Lube has supercharged its franchise development efforts and is seeking entrepreneurs interested in opening multiple restaurants in Colorado, Florida, Indiana, Kentucky, Michigan, Ohio, Pennsylvania, South Carolina, Tennessee and Wisconsin.
Earlier this year the TA Restaurant Group acquired Quaker Steak & Lube®. The TA Restaurant Group is a division of TravelCenters of America, a Fortune 500 company. The more than 750 locations in the TA Restaurant Group's operation include 10 proprietary and nearly 30 franchised restaurant brands nationwide. Under TA Restaurant Group, The Lube® has reinvigorated its brand, added a new executive chef, and improved its menu to enhance customer experience and to streamline operational efficiency.
"Quaker Steak & Lube® is a beloved American brand that has had a cult-like following from consumers for more than 40 years. We look forward to introducing the opportunity to multi-unit operators nationwide that are on the hunt for a fun, energetic brand to add to their portfolio," says John Ponczoch, a senior vice president of TA and head of the TA Restaurant Group. "By utilizing the TA Restaurant Group's vast experience and its perspective as both a franchisor and multi-unit franchisee, Quaker Steak & Lube® now has expanded operations and infrastructure that will ignite our ability to grow and offer an invaluable support system to both new and existing franchisees."
Quaker Steak & Lube® offers building designs to capitalize on the square footage, both inside and outside of the building, which includes the Custom Cruiser (freestanding) and Power Lube (freestanding or endcap) with additional opportunities for conversions and non-traditional buildouts in stadium, college, kiosk or airport locations. For more information about franchise opportunities, contact Zeb Hastings at zhastings@thelube.com or visit www.LubeFranchising.com.
Quaker Steak & Lube®, founded over 40 years ago in Pennsylvania (the Quaker State) in a renovated filling station, the chain now includes over 50 locations in 14 states across the U.S. "The Lube"® combines unique décor, including gas station memorabilia, classic cars, motorcycles and race cars suspended from the ceilings. For more information, visit www.thelube.com. 
Since opening its first restaurant in 1967, the TA Restaurant Group includes more than 750 quick-service restaurants, full-service restaurants and other food outlets, including 10 proprietary restaurant brands. The TA Restaurant Group is a division of TravelCenters of America LLC, which offers diesel and gasoline fueling, restaurants, truck repair facilities, convenience stores and other services in 43 states and in Canada. For more information, visit www.ta-petro.com.
SOURCE: Quaker Steak & Lube
Tagged under