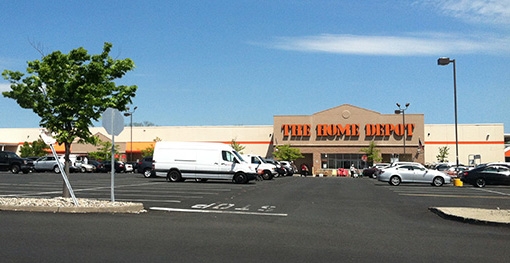 Nanuet, N.Y. — RD Management LLC, one of the nation's largest privately held real estate development and management organizations, is nearing completion on renovations at its Home Depot Shopping Center in Nanuet, N.Y.
The 276,792-square-foot shopping center is located at 250 West Route 59 and Route 287, opposite The Shops at Nanuet. Property enhancements include the installation of cultured stone and new signage. Anchor tenants include The Home Depot, Raymour & Flanigan and Staples.
"Home Depot Shopping Center is just the latest in our recent flurry of renovations throughout our portfolio," says Richard Birdoff, principal and president of RD Management. "As we improve the aesthetics of our retail centers, the efforts attract new retailers to the spaces, boosting occupancy levels and offering more shopping options for these communities."
RD Management owns 12 properties throughout New York.
Specializing in the retail sector for more than 40 years, RD Management owns and operates more than 18 million square feet of neighborhood and community shopping centers throughout the United States and Puerto Rico. With a portfolio of 200+ properties, RD Management is consistently ranked among the nation's largest, privately held, real-estate development and management organizations. For more information visit www.rdmanagement.com.
SOURCE: RD Management
Tagged under