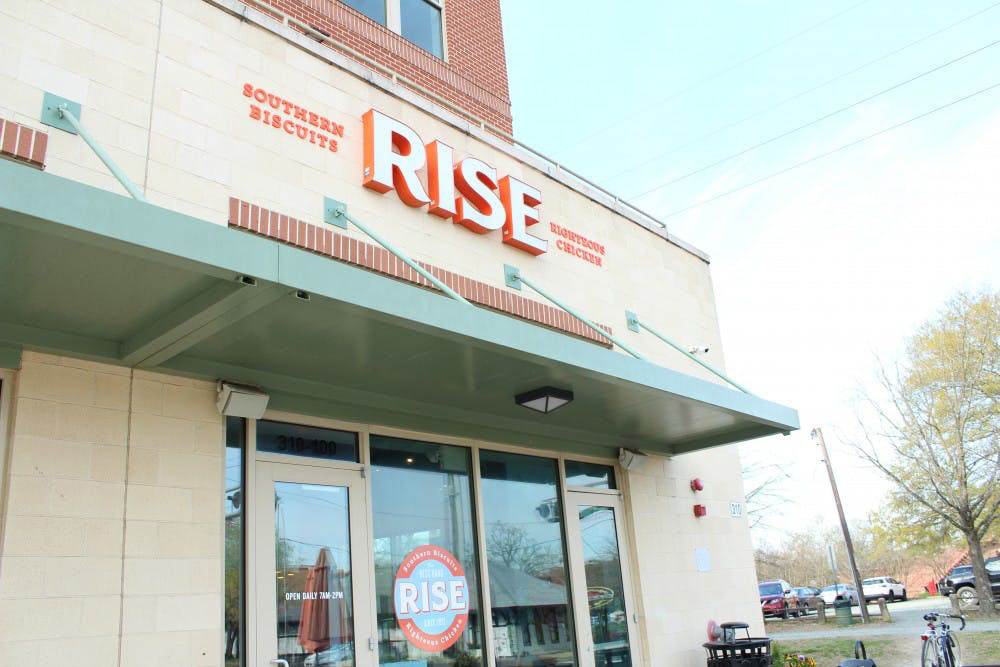 Durham, N.C. — Rise Southern Biscuits and Righteous Chicken, the nation's fastest growing biscuits and fried chicken chain with over 100 units in development across the country, has signed an area development agreement for the state of Virginia. BDVA Holdings, LLC has committed to opening at least 25 Rise locations throughout Virginia over the next 9 years.
"We're confident in the economics of Rise to drive sales through delivery and pickup during and after this crisis," says BDVA's Nash Osborn. "Tom Ferguson, founder and CEO of Rise, has created a restaurant with a small footprint that has always focused on takeout sales — exactly what every other restaurant pivoted to when dining rooms were closed."
The BDVA Holdings, LLC group are also seeking franchise partners to develop the territory, with some markets readily available.
"We were looking for a good franchise restaurant opportunity," says Matt Hurley of BDVA Holdings. "The concept had to have a great personality and unbeatable food. One of the biggest draws for us was the ability to open a Rise location in a former restaurant space, converting it to Rise quickly and for less than a traditional buildout. This is an investment; we liked the ability to open for less and maximize our ROI."
The Virginia area development agreement follows a recently announced five-unit deal for Rise in the Tulsa, Okla., area. The development team in Tulsa cited a belief in the resilience of Americans to bounce back after the crisis as the driving force behind their decision to move forward with the deal during the pandemic. The team looks forward to being part of the solution to alleviate some of the job shortages in the foodservice industry.
Rise is partnered with Fransmart as its exclusive franchising partner to grow the brand. For more information, visit http://fransmart.com/rise.
Rise was founded in 2012 by Culinary Institute of America-trained chef Tom Ferguson. Rise serves up unique chicken sandwiches, biscuit and donut offerings. It currently operates 16 locations in six states, with over 100 units in development in major U.S. media markets. For more information, visit https://risebiscuitschicken.com.
SOURCE: Rise Southern Biscuits and Righteous Chicken
classic-editor-remember:

classic-editor

abkw-text: