New York City — Saks Fifth Avenue is expanding its luxury personal shopping and styling service, the Fifth Avenue Club, with the launch of private, standalone suites in destinations across the U.S. These luxe Fifth Avenue Club Suites are an evolution of the brand's existing Fifth Avenue Clubs, which have historically been housed within Saks Fifth Avenue stores and provide customers with the highest level of personalized service. Saks Fifth Avenue has partnered with leading luxury resort operators, including Marriott International and its portfolio of luxury brands including The Ritz-Carlton and St. Regis Hotels & Resorts, to bring the Fifth Avenue Club to life in private suites and similar intimate spaces at world-class hotels and resorts across the country.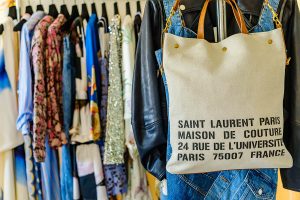 "We are thrilled to introduce customers to the next generation of the Fifth Avenue Club at leading luxury destinations across the country," says Larry Bruce, president, Saks Fifth Avenue stores. "Building on the success of our iconic in-store Fifth Avenue Club experience, this innovative new format allows us to expand Saks Fifth Avenue's highly personalized service into new markets and deliver a one-of-a-kind shopping experience tailored to our clients' unique lifestyles."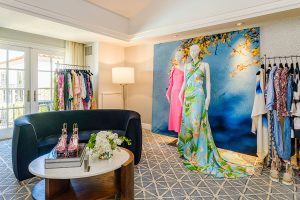 Available to both local customers and hotel guests, these new Fifth Avenue Club Suites offer personal shopping and styling appointments, in addition to special events, trunk shows and unique shoppable experiences.
The expansion of the Fifth Avenue Club includes private, standalone styling suites at luxury hotels and resorts in the following markets: Charleston, S.C.; Deer Valley, Utah; Honolulu; Laguna Beach, Calif. (pictured here); Maui, Hawaii; Nantucket, Mass.; Napa Valley, Calif.; Nashville, Tenn.; and Orlando, Fla.
For more information, visit www.saks.com/fifth-avenue-club.
Since 1924, Saks Fifth Avenue has maintained a reputation for delivering an expertly curated assortment of fashion and highly personalized service. Currently there are 39 Saks Fifth Avenue stores across North America.
SOURCE: Saks Fifth Avenue