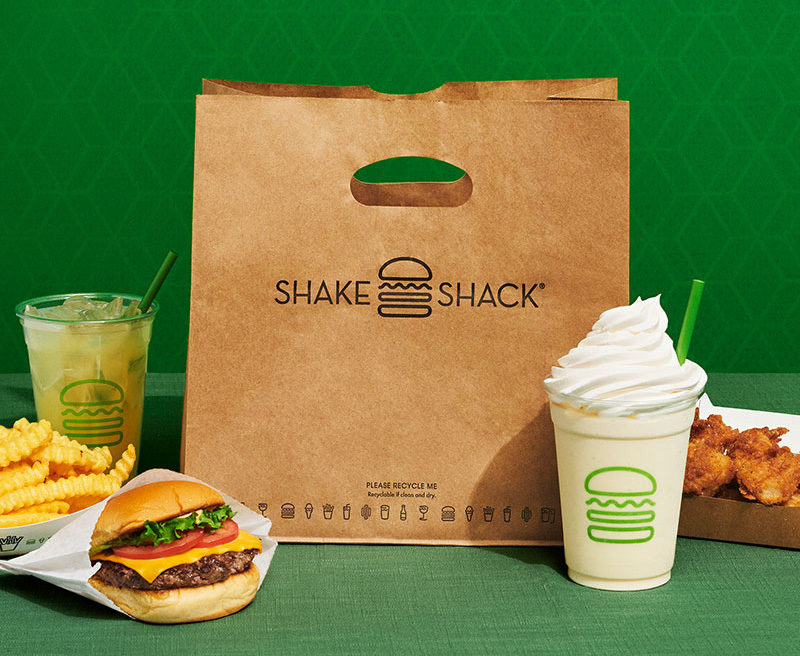 New York City — Shake Shack Inc. has announced that Tara Comonte, president and chief financial officer for the last 4 years, will depart the company in May to become CEO of a private company outside of the restaurant industry.
Comonte, who joined Shake Shack in 2017, will remain in her current role through May 7, 2021 to oversee the company's fiscal first quarter 2021 reporting period and ensure a thorough transition of her responsibilities. The company is in the process of retaining a firm to manage the search for a new CFO, led by a sub-committee of the board of directors. Comonte's responsibilities will be transitioned to other existing members of the Shake Shack leadership team until such time as the search is concluded.
"On behalf of our board and our entire team, I want to thank Tara for her many contributions over the past 4 years," says Randy Garutti, CEO of Shake Shack. "I'm thrilled to see her take on a CEO role and our Shack team will be rooting for her every success. She leaves the company with an incredibly strong team and foundation that is well positioned for our accelerated growth ahead. We're beginning to exit the pandemic, returning to a robust development schedule, leveraging our broad array of new formats and digital channels and continuing to build this beloved global brand."
CNBC reported on April 15 that the company's robust development schedule includes "big plans for Asia" with new locations in Shenzhen, Macao, Guangzhou, Singapore and Beijing. According to the CNBC report, Shake Shack plans to open 35 to 40 new locations globally in fiscal 2021, and 40 to 50 additional locations in 2022.
Shake Shack is a modern-day "roadside" burger stand serving a classic American menu of premium burgers, chicken sandwiches, hot dogs, crinkle cut fries, shakes, frozen custard, beer and wine. Since the original Shack opened in 2004 in New York City's Madison Square Park, the company has expanded to approximately 320 locations in 30 U.S. States and the District of Columbia, including more than 107 international locations including London, Hong Kong, Shanghai, Singapore, Philippines, Mexico, Istanbul, Dubai, Tokyo, Seoul and more.
SOURCE: Shake Shack, CNBC
classic-editor-remember:

classic-editor

abkw-text:
Tagged under