Batavia, N.Y. — Trendspotting retailer Showcase is expanding its brick-and-mortar presence. Showcase has completed the largest and fastest single expansion in its 29-year history, and opened the 150th trend store located in Huntington Station, N.Y. In just 6 months, Showcase opened 31 stores across 13 states in the U.S. Northeast, as well as unveiled a new 147,000-square-foot distribution center in Batavia, N.Y. Showcase is privately-owned and operates 109 stores in Canada and 41 in the United States.
Founded in Edmonton, Alberta, in 1994, Showcase is an award-winning retailer, product developer and marketer, specializing in new and hard-to-find consumer trends in health, beauty, home, toys, novelty candy and food categories. Located in top tier North American malls, Showcase trend stores range in size from 1,200 to 1,500 square feet and are designed to be fun, interactive and demo-friendly environments.
"With our aggressive 2022 expansion program completed, quadrupling our footprint in the U.S., Showcase has big plans in 2023," says Samir Kulkarni, CEO, Showcase. "We will now focus our attention on growing our customer base in new markets, revolutionizing the business model using AI, enhancing our product selection with new categories, and introducing same-day delivery service."
Showcase has been using proprietary trendspotting technology, powered by algorithms and most recently, AI, to understand and identify trending products quickly. The company's agility allows it to be first and fastest to market: on average, each trend goes from concept to shelf in 53 days, with some of the top 10 items launching in as little as 16 days.
"I see AI as the next big shift for Showcase with broad application across all departments and roles," adds Kulkarni. "AI will supercharge each individual's capability allowing us to be even more agile, more creative and more thorough from trend identification and product development, to marketing and customer experience. I am more excited about the future of Showcase than ever before."
Showcase offers same-day deliver in Canada via DoorDash, and will roll out the service in the U.S. later this year.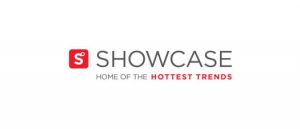 Founded in 1994, Showcase is the world's largest retailer of its kind. With 150 trend stores in North America's best shopping centers, Showcase offers the most fun, interactive, new and unique products — all in a retail environment where you can "try it before you buy it." Showcase has 41 U.S. stores spanning 13 states. For more information, visit www.shopatshowcaseusa.com.
SOURCE: Showcase