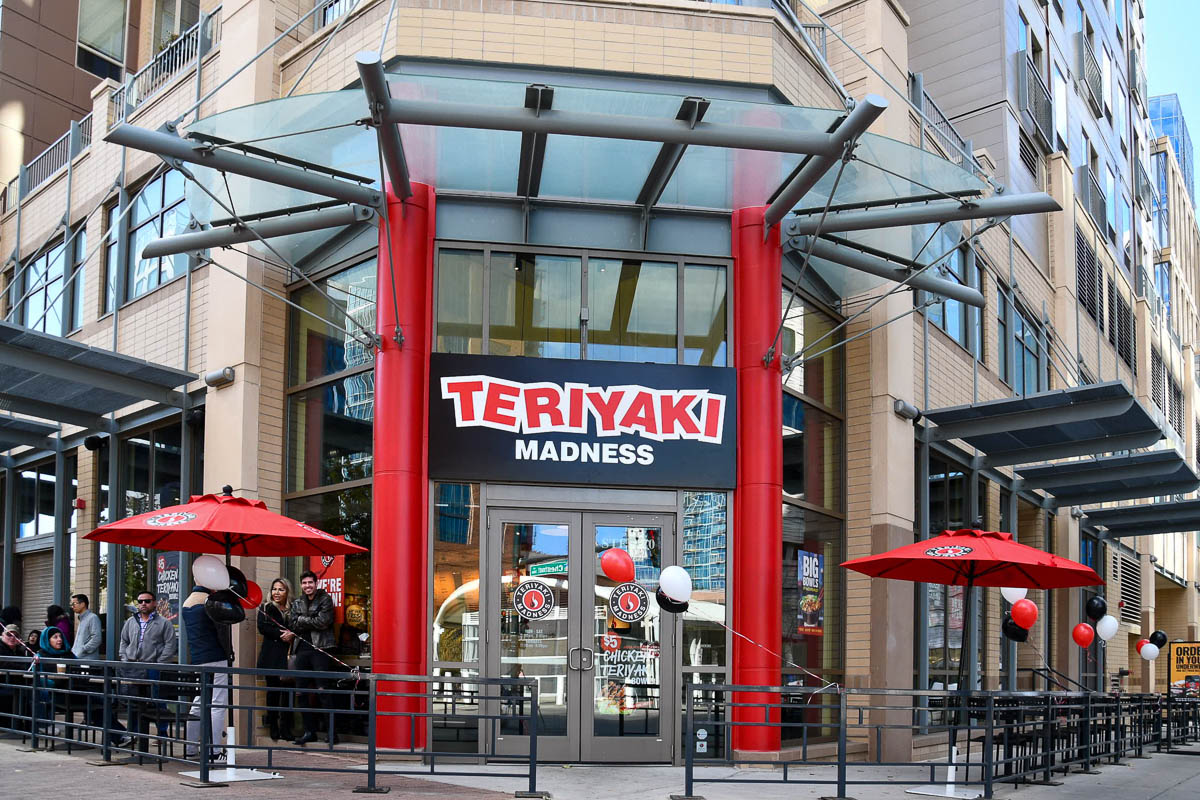 Denver — Teriyaki Madness, the Seattle-style Teriyaki Shop franchise system, is wrapping up the year at 37 new franchisees with 103 new units on tap. These openings helped the brand break into several new markets for the first time, including Louisiana, Georgia, Missouri and Massachusetts. In other words, Teriyaki Madness saw a 24% increase in open shops systemwide — growing its footprint by nearly a quarter.
"People keep talking about a recession?" says Michael Haith, CEO of Teriyaki Madness. "We are closing out yet another groundbreaking year for our franchisees and it proves that…we've built a business model designed to succeed in both good and bad economic times. Our New Year's resolution? Exercise more. Our other resolution? Do it bigger and better all again next year!"
With an experienced, 50-staff team to support its 130 open shop owners, Teriyaki Madness invested even more in building bigger and even better for 2023, by further adding to its experienced leadership team. Ryann Frost was hired as vice president of real estate development; Beth Steeler joined the team as director of real estate; Joe Cohen was promoted from vice president of finance to CFO; Shanlee Kasson was named vice president of operations integrations; and Erin Hicks was promoted from COO to president.
"The demand for Teriyaki Madness is amazing, but expansion is not something we force — we are expanding our team with experienced, qualified leaders to ensure managed, aggressive, successful growth with our incredible community of franchisees," says Haith. "As we say here in Colorado, we don't want to get too far out over the tips of our skis!"
Also in 2022, Teriyaki Madness collaborated with franchisees to foray into non-traditonal development, with a food truck in Lapeer, Mich., a casino location in Las Vegas, as well as a robust catering program which grew catering sales by 208% year-over-year. The company also partnered with the NFL 49ers, NHL Arizona Coyotes, MLB Pittsburgh Pirates and NHL Los Angeles Ducks.
National real estate brokerage Bialow Real Estate has partnered with Teriyaki Madness to help franchisees find better locations faster. Sevan, a leader in innovative construction management, will help franchisees build faster and achieve greater value.
All of this is in place to provide the 60 Teriyaki Madness Shops slated to open next year with the support necessary to grow the company to nearly 200 locations.
"We are proud to say we are keeping the momentum going strong as one of the fastest-growing franchises in the U.S.," says Haith. "Despite the obvious challenges of COVID, supply chain [and] inflation that everyone experienced over the last few years, Teriyaki Madness has continued to thrive due to its simple, proven and successful business model, in-depth franchisee support and expert leadership team. We are excited to keep that momentum going for years to come!"
Today Teriyaki Madness has more than 125 shops across three countries. For more information, visit www.franchise.teriyakimadness.com.
SOURCE: Teriyaki Madness
classic-editor-remember:

classic-editor

bs_sponsor_advertiser_id:

109286

bs_sponsor_advertisement_id:

bs_ads_disabled:

abkw-text: