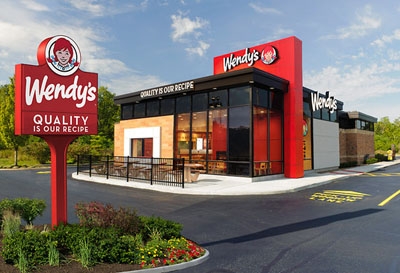 Dublin, Ohio — The Wendy's Company has appointed Todd Penegor as chief executive officer of the company, in addition to his current role as president. Additionally, Emil Brolick has retired from management duties with the company.
In October 2015, Brolick announced his intention to retire, with Penegor designated as successor for the president and CEO roles. Penegor has served as chief financial officer of the company since 2013, and has transitioned those responsibilities to Gunther Plosch, who joined the company in May 2016.
Bob Wright, executive vice president and chief operations officer, will assume leadership responsibilities for the international division on May 30 in addition to his current responsibilities. Wright has been working closely with the international team and franchisees over the past several months, and brings his wealth of operational and general management experience to the international business as it prepares for future growth and expansion in key markets.
"The transition of CEO duties from Emil Brolick to Todd Penegor has been seamless, as expected," says Nelson Peltz, chairman of the board of directors.
The Wendy's Company is the world's third-largest quick-service hamburger company. The Wendy's system includes approximately 6,500 franchise and company-operated restaurants in the United States and 28 countries and U.S. territories worldwide. For more information, visit aboutwendys.com or wendys.com.
SOURCE: The Wendy's Company