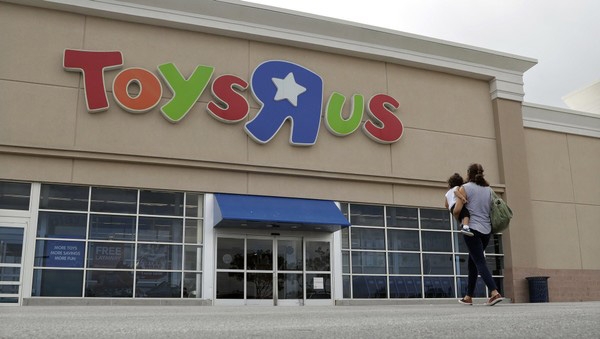 Wayne, N.J. — Toys"R"Us, Inc. plans to close 182 Toys"R"Us stores in the U.S. as part of a company-wide reinvention of its brands. In addition, the Wayne, N.J.-based retailer will convert a number of locations into co-branded Toys"R"Us and Babies"R"Us stores.
After a "disappointing" third quarter 2017, the decision to close U.S. stores comes on the heels of a voluntary Chapter 11 bankruptcy filing last September, which allowed the company to restructure its balance sheet and make the necessary investments in the right initiatives needed to reinvent the business.
"The actions we are taking are necessary to give us the best chance to emerge from our bankruptcy proceedings as a more viable and competitive company," says Chairman and CEO Dave Brandon.
Net sales in third quarter 2018 (excluding its Canadian subsidiary) were $2,018 million, a decrease of $89 million compared to the prior year period.
Store closings are expected to begin in early February with the majority of locations closing by mid-April 2018. Stores will remain open and continue to operate in all major markets across the U.S. and around the world.
Toys"R"Us, Inc. is the world's leading dedicated toy and baby products retailer. Merchandise is sold in 881 Toys"R"Us and Babies"R"Us stores in the United States, Puerto Rico and Guam, and in 840 international stores and over 265 licensed stores in 38 countries and jurisdictions.
For more information, visit www.toysrus.com.
To read a complete list of store closures, as compiled by USA Today, click here.
SOURCE: Toys"R"Us, Inc., USA Today
Tagged under